The AmaZulu Community Trust and Hollywoodbets joined forces once again for the third edition of the Siyakhula Under 15 Cup, reaffirming their commitment to grassroots football development. The tournament which was powered by the Hollywood Foundation, took place on 12 and 13 August, at Siripat Sports Grounds in Reservoir Hills.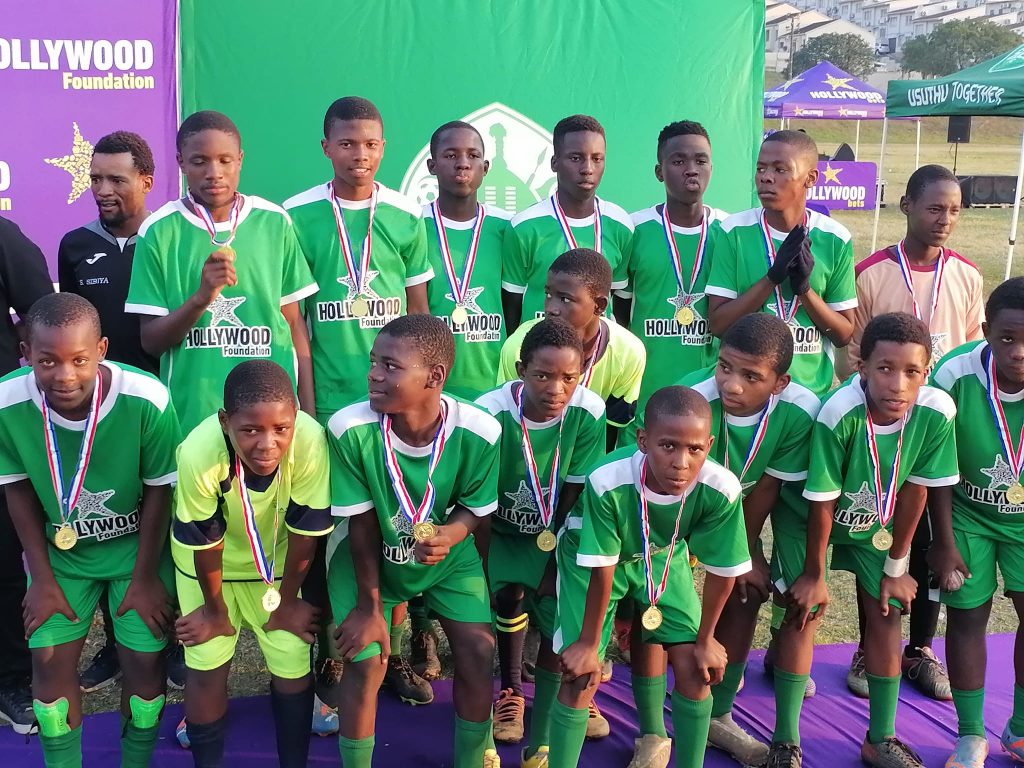 The event has gained a reputation for nurturing young football talent and offering a platform for promising players to display their skills. Induna Sports Academy emerged victorious as this year's Siyakhula Under 15 Cup winners in the boys' tournament, and Senzokuhle FC set the bar high as this year's champions amongst the girls. Both teams took home a well-deserved prize of R10 000 in sports equipment and a Hollywoodbets-sponsored match kit.
Supporters were excited to witness the talent displayed by the four girls' teams who were introduced to the tournament this year, marking a significant step towards promoting gender inclusivity in development tournaments. This expansion underscores the dedication of the AmaZulu Community Trust and Hollywoodbets to empower young female athletes and provide them with equal opportunities on the football field.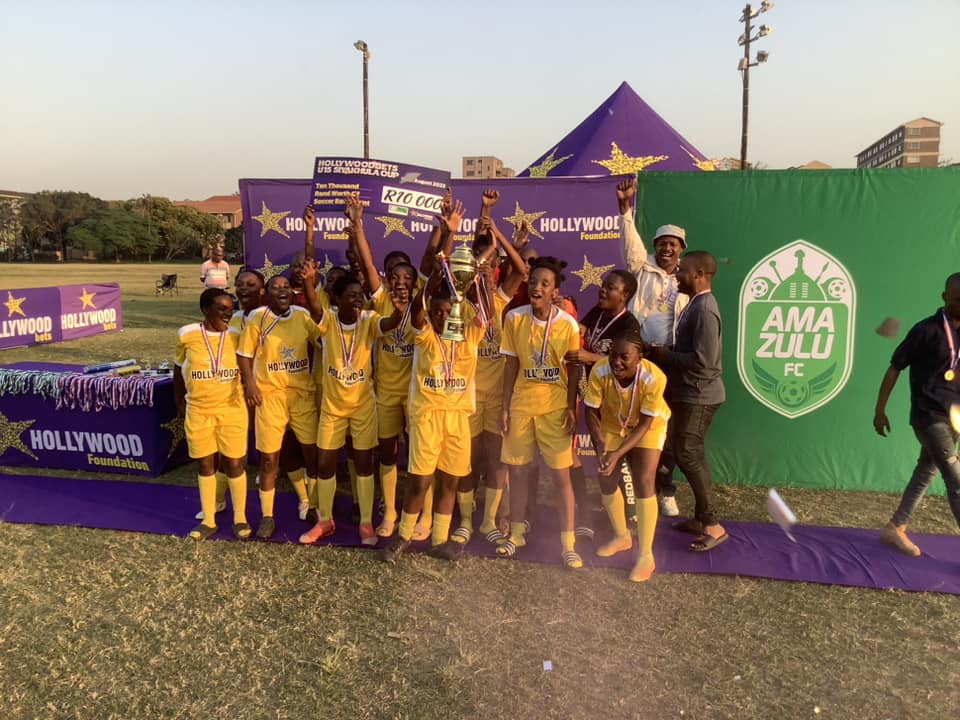 Senzo Mkhize, Coach for Senzokuhle FC said,
"We are grateful to have been invited to such a prestige youth football tournament, especially because we are currently in Women's Month. We are proud of our girls for having won this tournament. The prizes in the form of equipment will go a long way in helping us develop our girls."
Indira Albuquerque, Senior Sponsorship Coordinator at Hollywoodbets said,
"With these types of competitions, we are not only able to create a competitive platform for the youth but also create a platform for talent identification. Congratulations to Induna Academy and Senzokuhle Academy for their fantastic performances. We are also delighted to have had girls taking part in the competition and hoping that it will grow bigger and better. We have established a great partnership with AmaZulu Community Trust and SAFA eThekwini in delivering a wonderful tournament and we will continue to work together to grow the game. Well done to all involved in making the weekend a success."
Tournament Co-Director, Bukelani Mthembu said,
"The Hollywoodbets U15 Siyakhula Cup is a brainchild of two brands who have their roots in the development of youth participation in football. We don't doubt for one bit that with the continued support of SAFA eThekwini, this tournament will soon boast a long list of graduates that will go on to make strides in the PSL, Bafana Bafana, Banyana Banyana and the Hollywoodbets Super League to name a few. We are only proud as AmaZulu Football Club through the AmaZulu Community Trust to play a part in providing a platform for youth to showcase their talent."