Hollywood Foundation has committed R3 million in assistance to communities and areas affected by the recent unrest.
This past week has been incredibly testing for all of us. The devastation from the severe civil unrest, with the looting and violence in parts of Gauteng and most of KwaZulu-Natal has been heart-wrenching.
Despite these difficult circumstances, we have seen communities coming together united to help one another in the true sense of "Ubuntu".
Hollywood Foundation has pledged a R3 million investment towards the rebuilding of our communities. Through our #HopeisPower project, we aim to provide immediate relief in the form of food parcels or assistance to areas in major distress, as well as providing support to businesses impacted by the other riots to help them get back on their feet.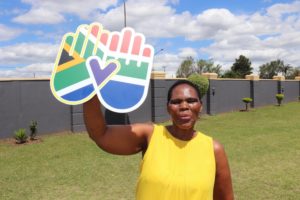 In an effort to make a difference, Hollywoodbets used the #HopeisPower campaign and partnered with Gagasi FM to contribute 28 pieces of scuba printed fabrics to Tilda M (Pty) Ltd
Read More »