The Hollywood Foundation's unswerving commitment to community development through their exceptional CSI initiatives, continues to leave a lasting impact on people's lives. Their dedication to uplifting communities and investing in their future, exemplifies the potential of collaborative efforts in creating profound and enduring transformations.
Recently, the Hollywood Foundation's CSI programme made a heart-warming visit to Mashishing and Emalahleni in Mpumalanga, where they extended their support to two deserving institutions. Marifaan Primary, founded in 2005, is a no-fee school that serves 740 beneficiaries, offering academic and extra-curricular activities to stimulate the minds and bodies of its young learners. This school embodies the essence of the Hollywood Foundation's commitment to making a significant difference through CSI initiatives.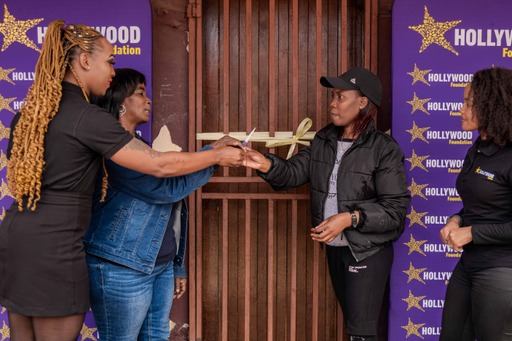 Phakama Primary School, established in 1960, caters to 620 beneficiaries, providing academic and extramural activities like soccer and netball to their eager learners. The Purple Team, a dedicated group within their CSI programme, was enthusiastic to lend a helping hand to ensure that both Marifaan Primary School and Phakama Primary School could continue their remarkable work.
On 16 and 17 October 2023, the Hollywood Foundation's CSI Team paid a visit to the schools, bearing a valuable contribution of brand-new classroom furniture for the eager learners. This generous CSI initiative had an immediate impact, transforming the classrooms into spaces where education could truly flourish, fostering a brighter future for the students.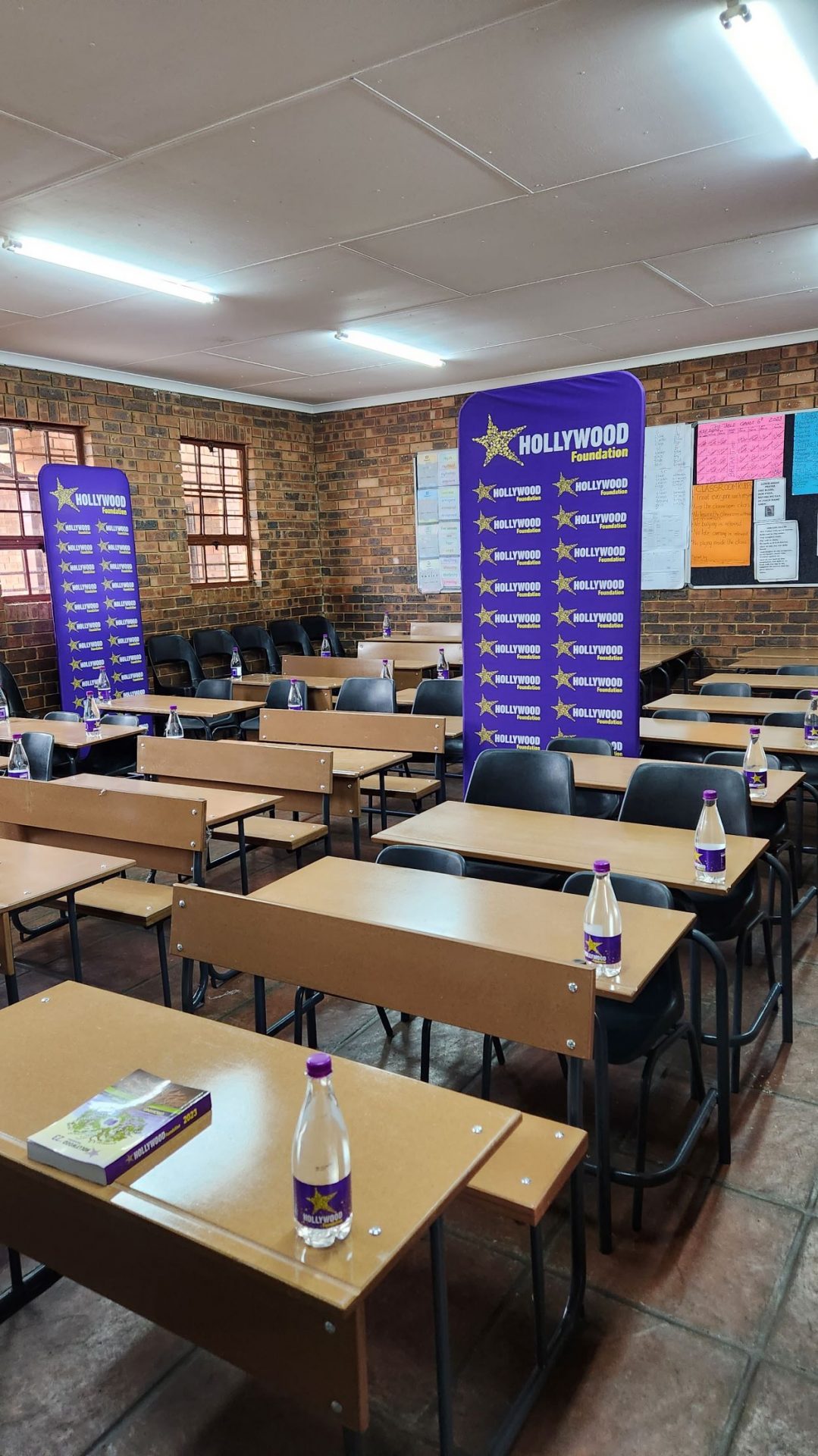 E. G. Lusenga, the Principal of Marifaan Primary, was overwhelmed with joy and gratitude, expressing his heartfelt appreciation,
"Thank you to the Hollywood Foundation for visiting our school and assisting us with new furniture. We are excited about the immediate and lasting impact that this CSI contribution will have on our learners."
His words serve as a testament to the transformational power of CSI initiatives in enhancing the educational experience for students.
Bhekumusa Mathe, an Educator at Phakama Primary School, was equally excited and overwhelmed, stating,
"We are thrilled about the contribution from the Hollywood Foundation's CSI programme and hope that this partnership can continue to thrive, making a lasting difference in the lives of our students and our community."