The Hollywood Foundation's CSI programme continues to touch the lives of various communities in need. Since its inception, the foundation has remained committed to uplifting the community, with a focus on children and enriching the future of young people. One shining example of their dedication to this cause is the Siyakwazi Resource Centre in KwaZulu-Natal.
Established in 2013, Siyakwazi Resource Centre has been a beacon of hope for children with disabilities and a promoter of inclusion. The beneficiaries of the Siyakwazi Resource Centre encompass a wide spectrum, from children with disabilities and their primary guardians to infants aged between 0-2 years of age and their caregivers.
They also extend their support to children at risk of falling behind, Early Childhood Development (ECD) practitioners, and school teachers. The Hollywood Foundation's CSI programme aims to indirectly benefit all these beneficiaries by upskilling the management team, enhancing communication, fundraising efforts, programme expansion, and the overall quality of their initiatives. In particular, the 0-2 age group will receive additional educational toys, enriching their learning experiences.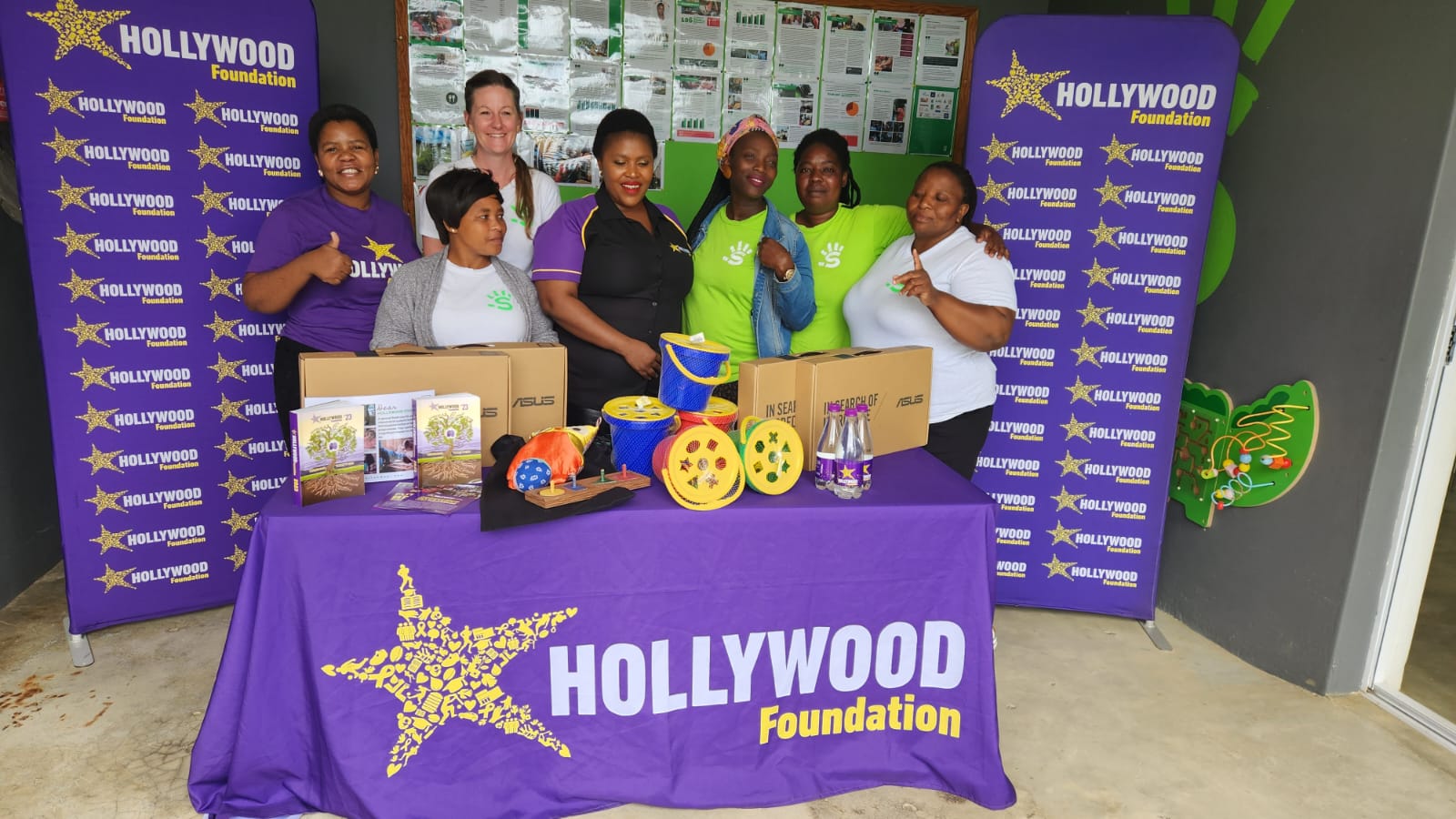 On 2 November 2023, the Hollywood Foundation made a significant and much-needed contribution to Siyakwazi Resource Centre. This contribution, which falls under their CSI programme, included laptops and educational toys.
Cathy Mather-Pike, the Director at Siyakwazi Resource Centre, expressed her gratitude, stating,
"We are immensely thankful for the generous contribution from the Hollywood Foundation. As part of capacitating the management team, all managers will receive a laptop that will ensure a stronger digital administrative focus, reducing printing costs and increasing skills. The educational resources provided will support our 0-2 early learning programme, effectively preventing developmental delays."
The Hollywood Foundation's CSI programme, through its unwavering commitment, continues to transform lives and empower organisations like Siyakwazi Resource Centre. It is through such dedicated efforts that communities in need find renewed hope and opportunities for a brighter future. The Hollywood Foundation's commitment to their CSI initiatives shines brightly in the lives of those they touch.