The Hollywood Foundation stands as a beacon of positive change, actively transforming lives through its impactful CSI initiatives. At the forefront of their CSI programmes is a commitment to uplifting communities by supporting grassroots organisations, ensuring a lasting impact on the lives of those who need it the most.
One such beneficiary of the Hollywood Foundation's benevolence is Life Choices, a youth development organisation established in 2011 with a mission to empower underserved youth. Focused on promoting family stability, health, leadership, life skills, and combating unemployment, Life Choices is making a tangible difference in the lives of youth in the Cape Flats community.
The Hollywood Foundation's recent visit to Lansdowne, Cape Town on 27 October 2023, marked a heart-warming moment as they extended their support to Life Choices. The Foundation's Purple Team, radiating enthusiasm, delivered a generous contribution of stationary and tablets to the organisation. The community welcomed them with joy, and the impact of Hollywood Foundation's contribution resonated with every smiling face.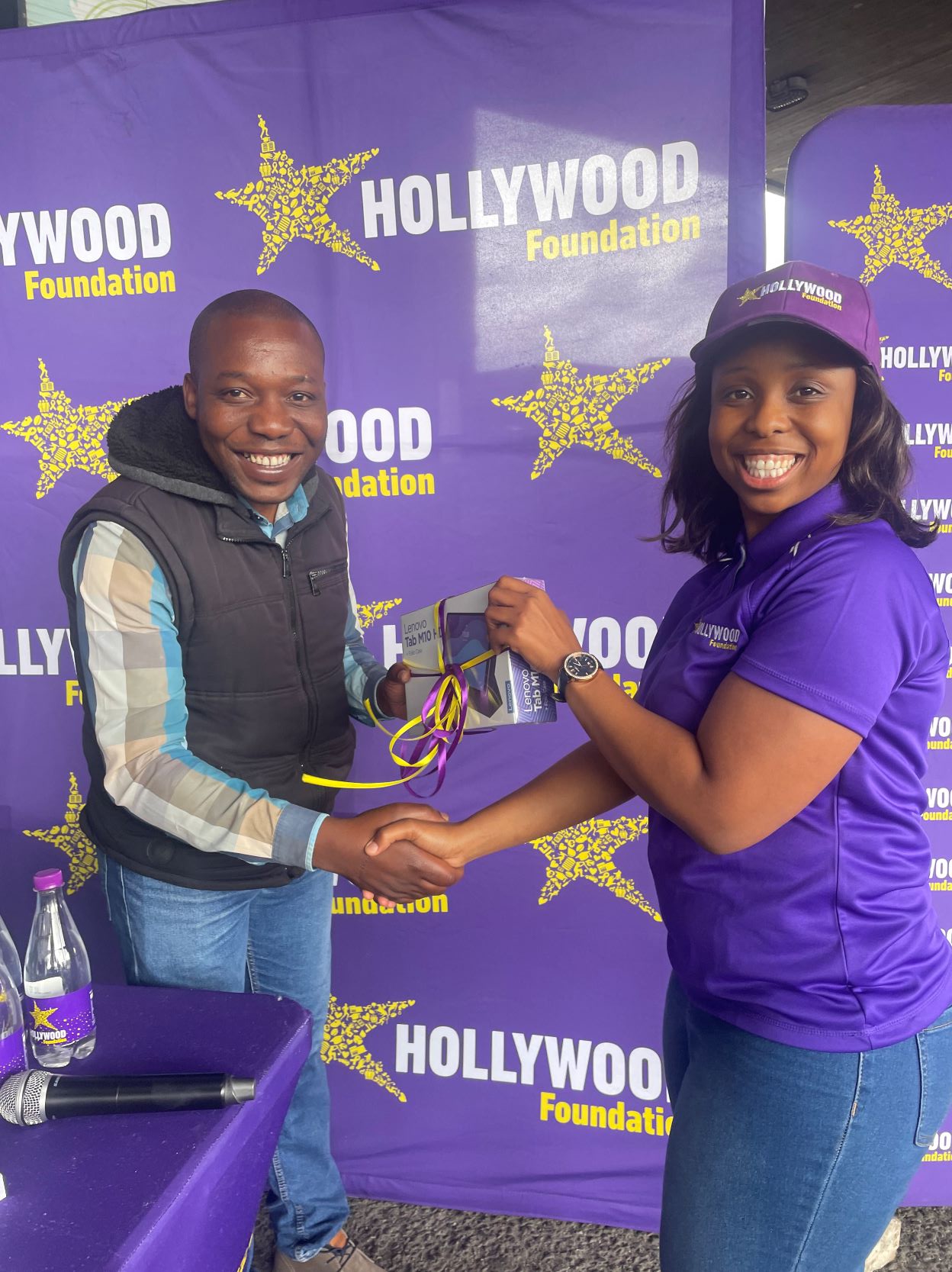 CSI is more than just financial assistance; it is about creating opportunities and fostering positive change. Mignon Hardie, Managing Director at Life Choices, expressed her elation at the Hollywood Foundation's contribution, emphasising the constant need for stationary in their organisation. She noted,
"This contribution will assist our field teams to do our programme work effectively."
The Hollywood Foundation's commitment to making a difference in communities is vividly exemplified through this heartfelt gesture. By providing essential tools for education and interactive sessions, the Foundation is not only supporting Life Choices but also investing in the future of the youth in underserved communities.
As we celebrate the partnerships formed by the Hollywood Foundation through their dedication to CSI, let us celebrate the ripple effect of their contribution, touching the lives of the youth in Lansdowne and leaving a mark on the community's journey towards a brighter future.