Making a difference in sports development is something the Hollywood Foundation continues to do, particularly at grassroot level through their CSI contributions. The foundation is making a significant difference in nurturing young talent in the world of sports. One of their remarkable partnerships is with the Confederation of Southern African Football Associations (COSAFA), an organisation that shares their passion for developing players, coaches, referees, and administrators through hosting competitions and various developmental programmes.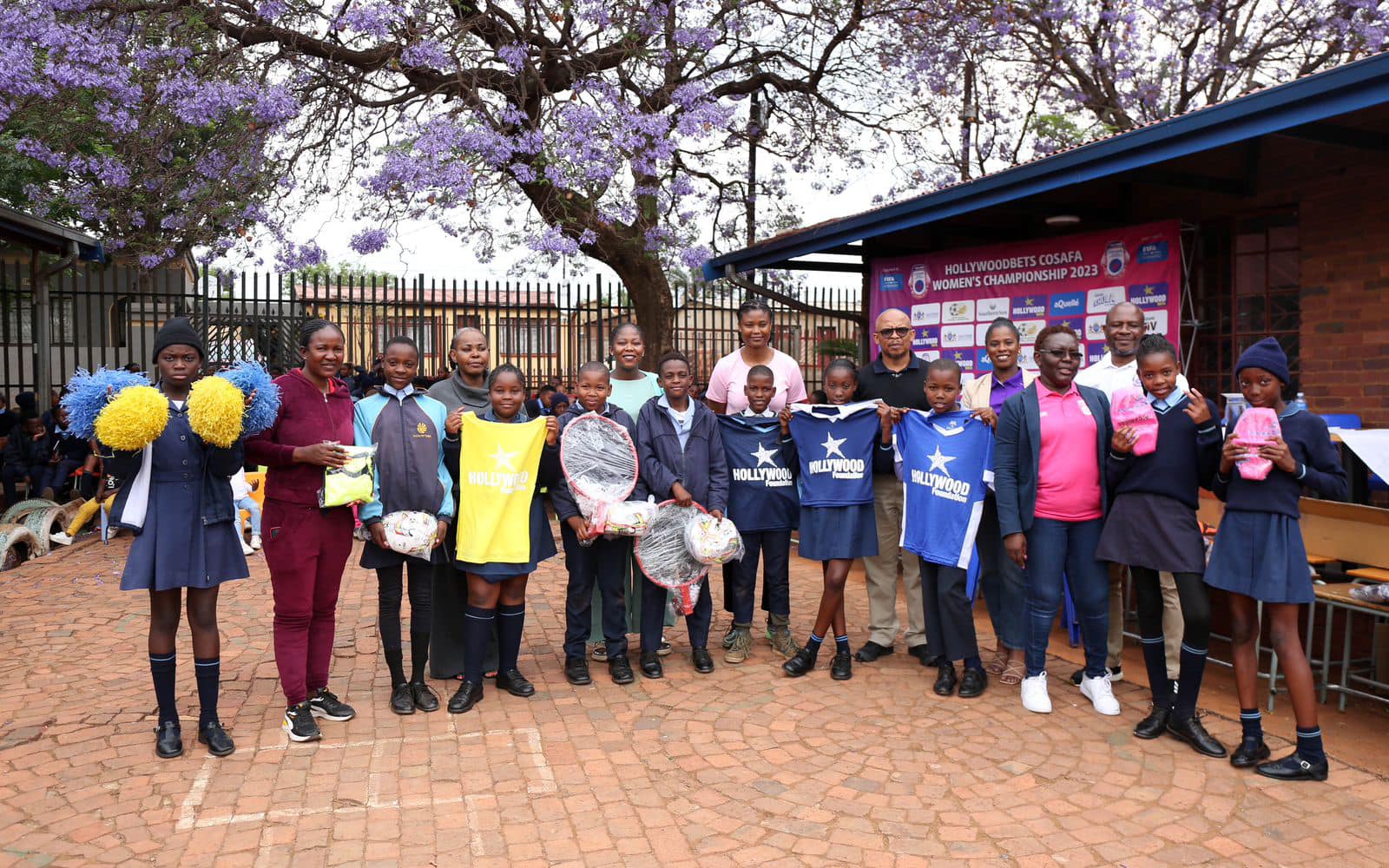 The Hollywood Foundation's CSI initiatives are paving the way for a brighter future by providing essential resources, spreading joy, positive change and reaching those who need it the most. On 12 October 2023, the Hollywood Foundation Team embarked on a heart-warming journey to Kgabo Primary School, a beneficiary carefully nominated by COSAFA. This much-anticipated event marked the delivery of essential soccer kits and equipment to the eager students at Kgabo Primary School, igniting the spark of hope in the hearts of these young learners, showing them that their dreams and ambitions are worth pursuing.
The delegation from COSAFA was led by their dedicated and visionary Executive Director, Mrs. Sue Destombes. Additionally, the Gauteng Member of the Executive Council (MEC) for Sport, Arts, Culture, and Recreation, Ms. Morakane Mosupyoe, was among the guests who attended. This gathering of influential figures in the sports and education sectors highlighted the significance of the occasion, underlining how partnerships like the one between the Hollywood Foundation and COSAFA can create meaningful change.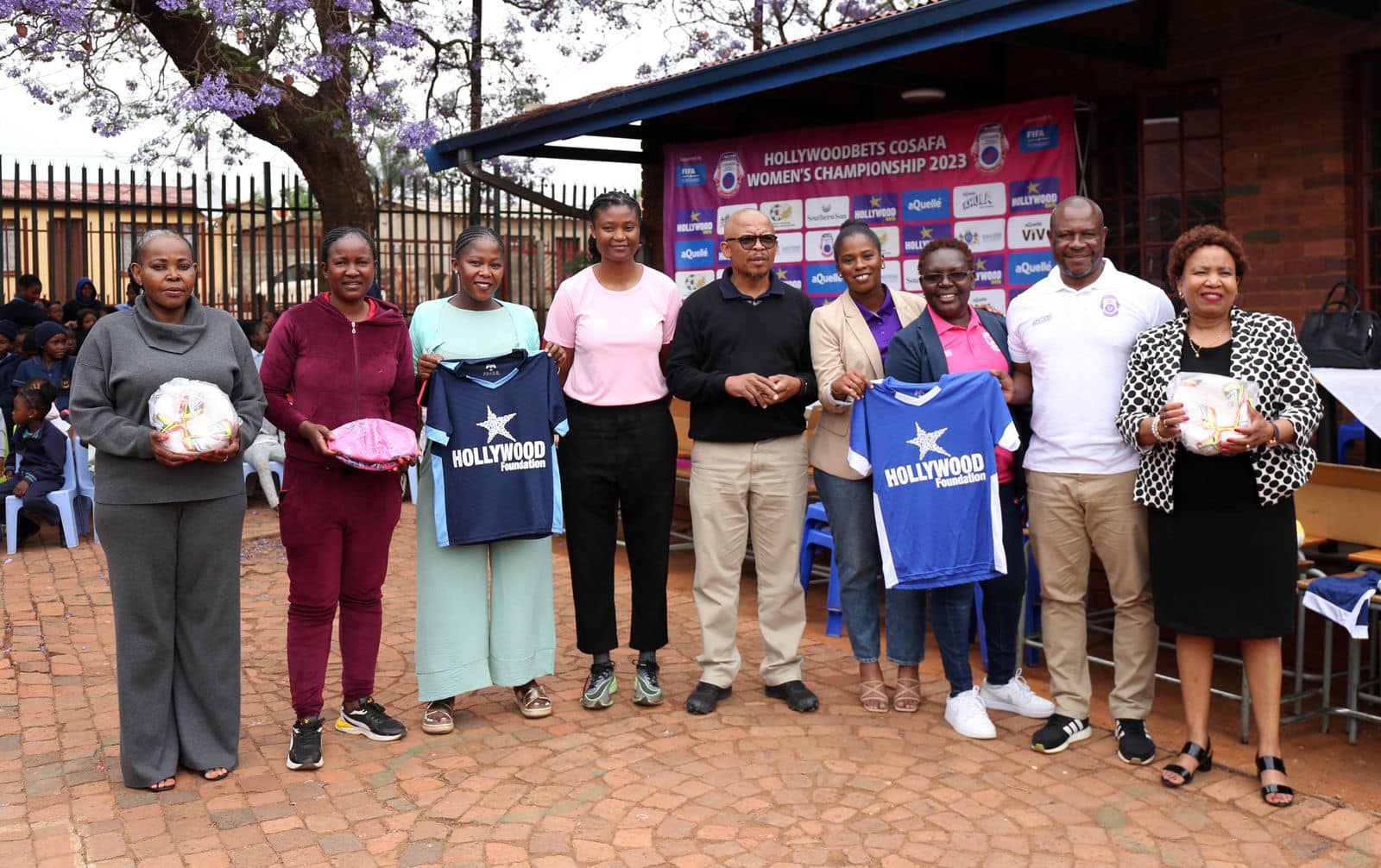 Lunga Thomas, the Marketing Officer at COSAFA, was effusive in expressing his gratitude. He shared his reflections on the day, stating,
"The event went very well, and I would like to thank Hollywood Foundation for your continued support…you should have seen those kids' smiles."
Lunga's words underscored the positive impact that the Hollywood Foundation's CSI contributions are making, not only in terms of tangible resources but also in the form of smiles and hope on the faces of the children who are the true beneficiaries of this partnership.