In the world of philanthropy, Corporate Social Investment (CSI) initiatives play a crucial role in uplifting communities and fostering positive change. The Hollywood Foundation, known for its commitment to social causes, has continued to make a significant impact in the realm of sports at the grassroots level through its unwavering support.
One such shining example of their generous contributions is the Legendary Woman's Rugby Club, a beacon of hope for young individuals seeking a purpose in life.
Established in 2021, the Legendary Woman's Rugby Club was born out of the desire to keep young people out of trouble and provide them with opportunities to showcase their talents. This grassroots initiative aimed to cultivate future national players while serving as a safe haven for youngsters when their parents were at work. Over the years, the club's relentless efforts paid off, leading to some of their players receiving calls to join the prestigious SA Senior Team. Several others have also made significant strides by joining provincial and national leagues, a testament to the club's unwavering dedication to the sport.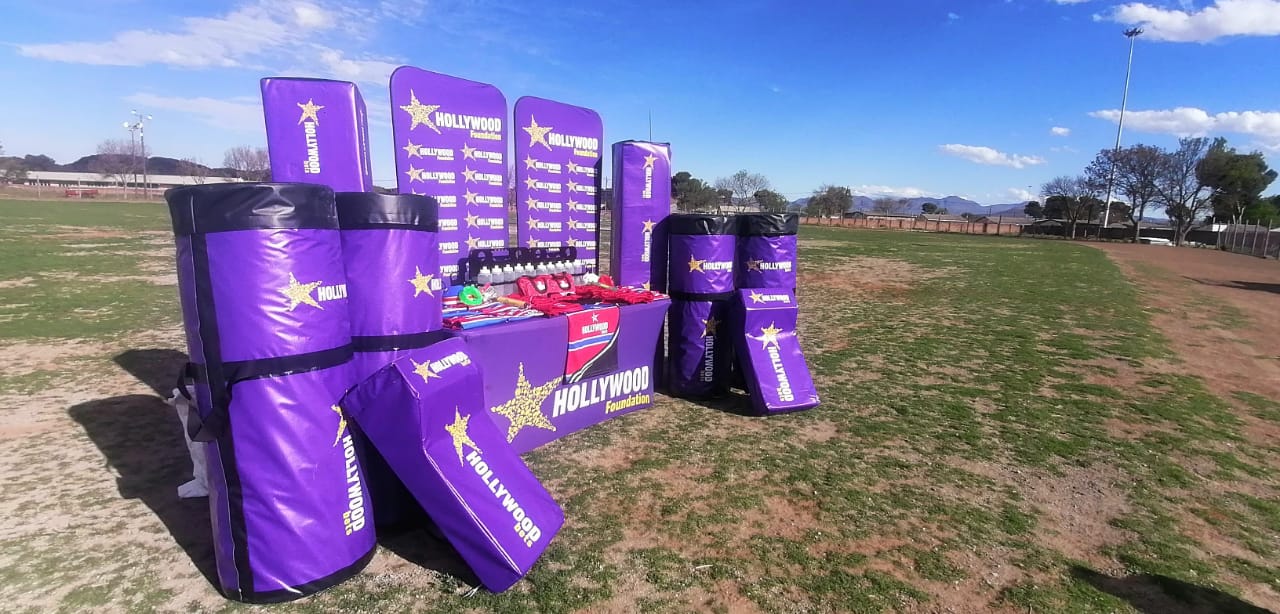 However, the journey was not without its challenges. The club faced hardships, primarily due to a lack of essential equipment and kits, which are vital for any sports team's success and the players' confidence. This is where the Hollywood Foundation's CSI program entered the picture. With their heartfelt commitment to improving lives, the Hollywood Foundation made a remarkable gesture by journeying to Middelburg in Mpumalanga, where they generously contributed a brand-new kit and equipment to assist in the development of the Legendary Woman's Rugby Club.
Lorinda Brown-DuPlessis, a representative for the Legendary Woman's Rugby Club, was effusive in her gratitude. She expressed,
"The contribution will help in many forms, firstly it will give the players the confidence on the field with their new kit."
This statement underscores the profound impact that CSI initiatives, such as the one led by the Hollywood Foundation, can have on grassroots sports.