The Hollywood Foundation embarked on a remarkable three-day journey between 22 and 24 August 2023, to uplift and empower grassroots rugby clubs in Limpopo through the donation of much-needed rugby kits and equipment. This CSI initiative was a testament to the Foundation's commitment to nurturing sports at the grassroots level and building stronger communities.
Their first destination was the Nkowankowa Rugby Club, established in 2014, with a vibrant presence in the community. The club boasts nine teams, ranging from under-15 boys and girls to senior women and men. The club's proudest moment was when a female player represented Springbok 7's. The Purple Team arrived at the club with boxes filled with brand-new rugby kits and equipment, relieving the club's equipment shortages and enhancing the quality of play.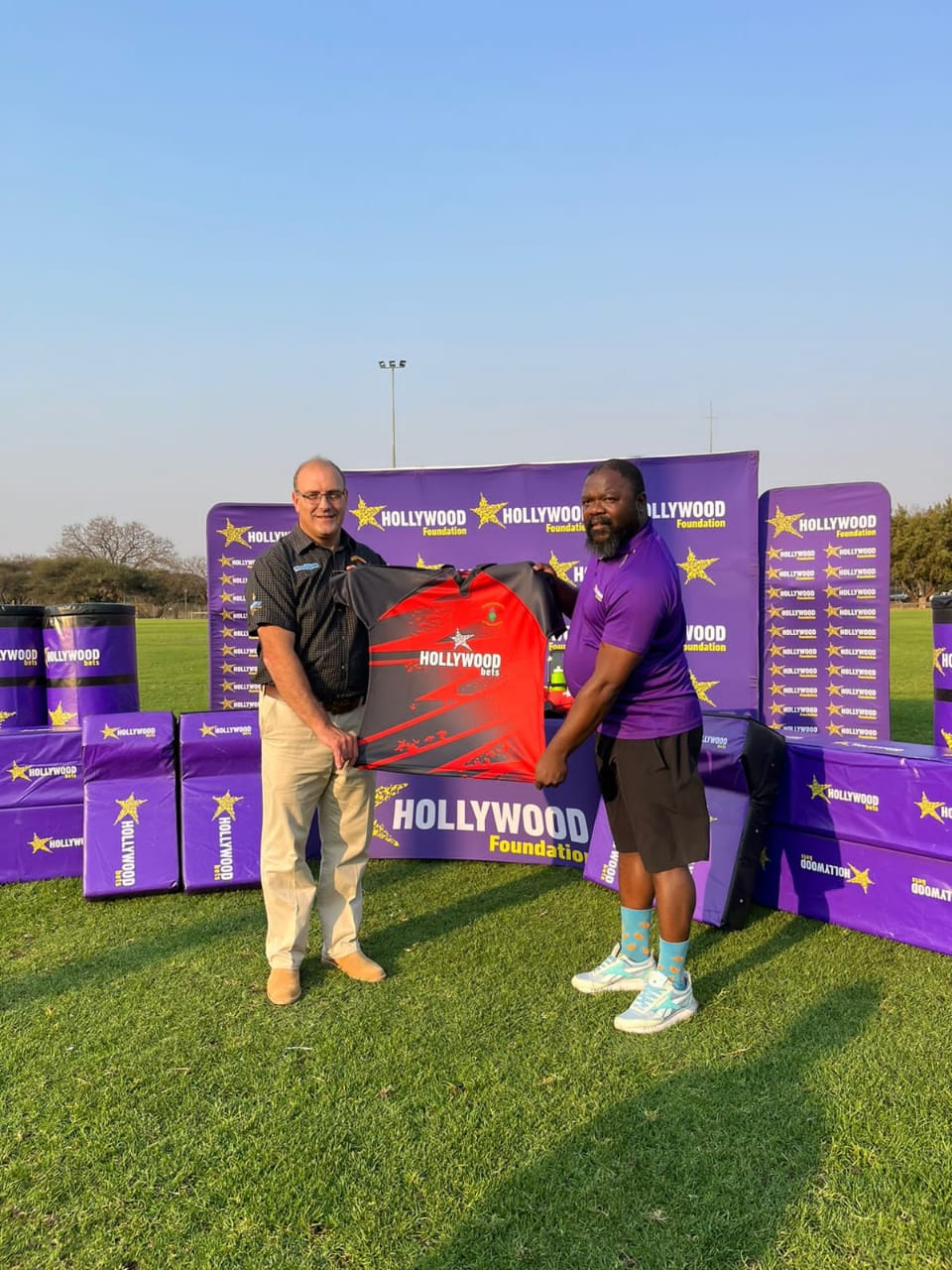 Chairman Mandlenkosi H.T Nkondo expressed heartfelt gratitude, recognising that this contribution would instill pride in their players. Next, the Purple Team visited Letaba Rugby Club. Founded in 2001, with two senior men's teams and a mission to promote rugby within the community. Winning the league had been their proudest achievement, and several players had risen to play for the Blue Bulls. B.J.P Kruger, the club's representative, expressed deep thanks for the Hollywood Foundation's CSI contribution, which would raise the club's visibility in the community.
Their next stop led them to the Kwagga Rugby Club, established in 1939, with two teams and 62 players. Winning the Waterberg League had been their proudest moment, and some players had even ascended to the Carlton League. Mr. D Hammond, Chairperson at Kwagga Rugby Club, acknowledged the significance of the Foundation's contribution, which would enhance coaching and refine young players' skills, elevating the club's status in the community.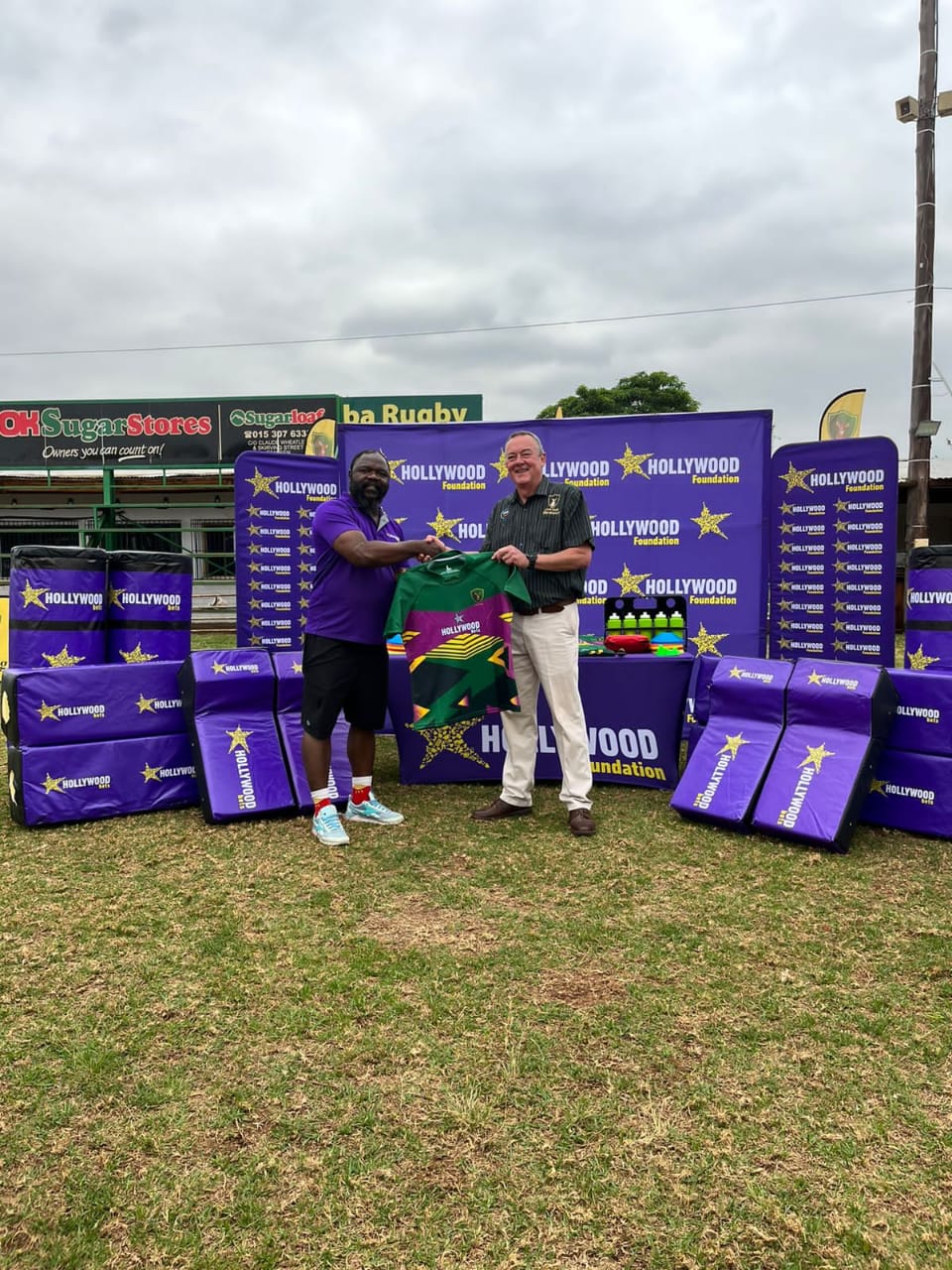 The final leg of their journey took them to the Noordelikes Rugby Club, established in 1965, featuring three teams and 80 players. Their proudest achievement had been six consecutive wins by their first team. Tony Da Costa, Chairman at Noordelikes Club, recognised the profound impact of the Foundation's CSI initiative, anticipating that it would attract young, talented players and enhance the club's professional image, drawing in more supporters.