Hollywood Foundation's Empowering CSI for Future Technicians
The Hollywood Foundation's commitment to the community and its CSI initiatives shines brightly as they continue to make a positive impact. On the 10th of October 2023, the Hollywood Foundation extended its reach by visiting the Fanelle Foundation NPC in Durban. This remarkable organisation is changing the lives of young people by empowering and developing women technicians to bridge the gender gap in the entertainment industry. This visit was marked by a significant contribution of technical equipment, embodying the Hollywood Foundation's dedication to fostering change.
Fanelle Foundation NPC, established in 2017, stands as a beacon of hope in the community, focusing on gender equality and youth empowerment. In an industry where qualified personnel are in high demand, Fanelle Foundation NPC has embarked on a mission to inspire, train, and develop young women technicians. Their Rural and Township Technical Development Programme seeks to tackle unemployment, single parenthood, drug abuse, and the marginalisation of disabled youth.
Their vision is to achieve gender equality among technicians and engineers in the entertainment industry, locally and globally through the CSI programme. Through their hard work, they have trained and empowered 65 young women from KwaZulu-Natal and 20 from Eastern Cape, giving them the skills, they need for roles in Sound Engineering, Lighting Design, and Stage Management.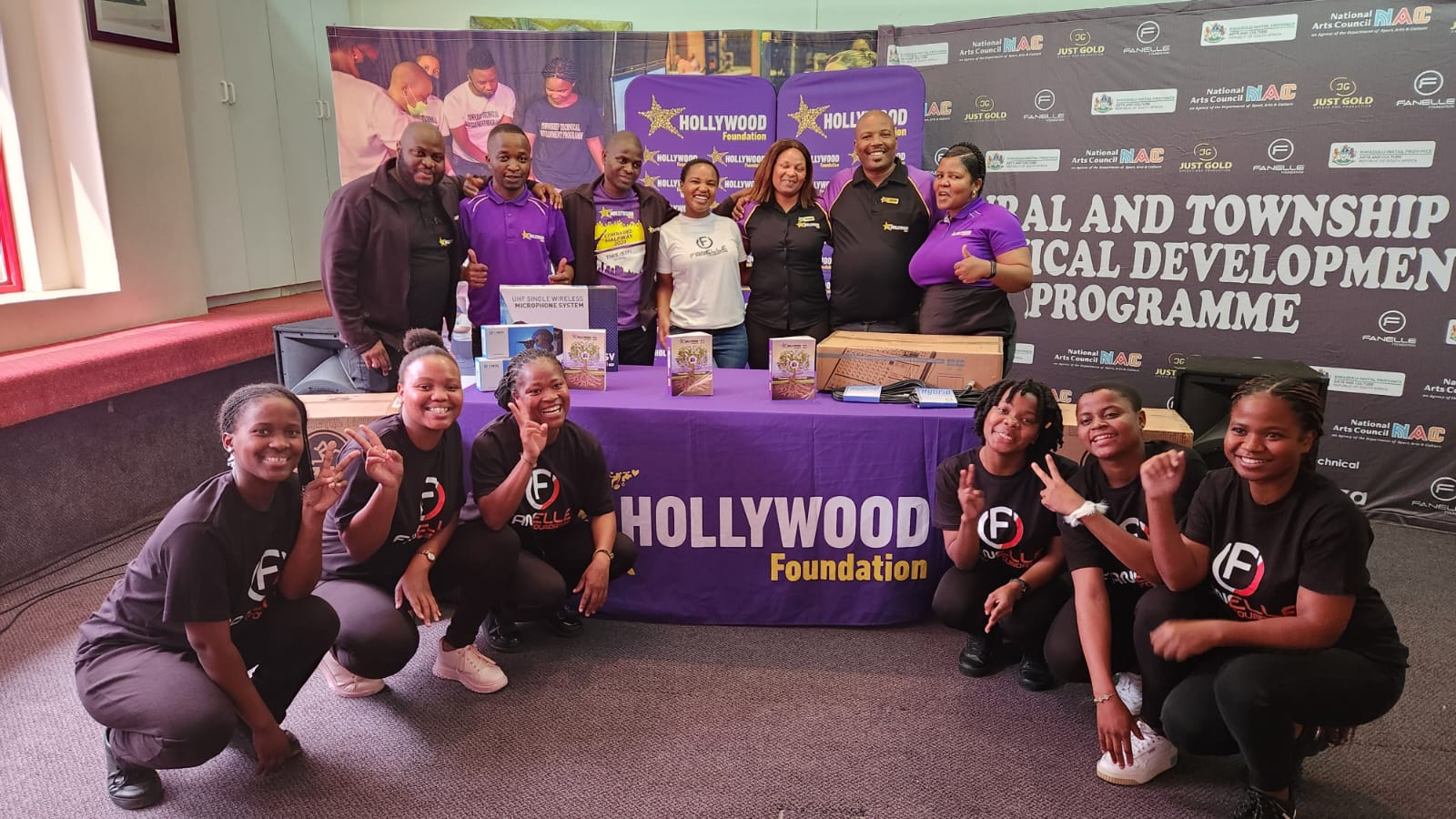 Recognition for their exceptional work has come in the form of awards, with the Director of Fanelle Foundation NPC earning the esteemed "Best Influencer" and "Womandla" awards. These accolades celebrate the profound influence of Fanelle Foundation NPC on disadvantaged girls and young women living with disabilities. CSI is not just about financial contributions; it is about recognising and appreciating those who bring about positive change.
Nonhlanhla Buthelezi, the Founder of Fanelle Foundation NPC, expressed deep gratitude for the Hollywood Foundation's generous contribution, emphasising the impact it will have. This equipment donation is a testament to the Hollywood Foundation's unwavering commitment to uplifting the community and their belief in Fanelle Foundation NPC's transformative mission. Such collaborations underscore the immense power of collective efforts in creating lasting change through CSI.