PinkDrive NPC is a non-profit organisation that has the aim to contribute meaningfully towards preventing as many people as it can, from succumbing to breast, cervical, prostate and testicular cancer. The organisation was on hand to assist people who were impacted by the recent floods and heavy rain in KwaZulu-Natal in April.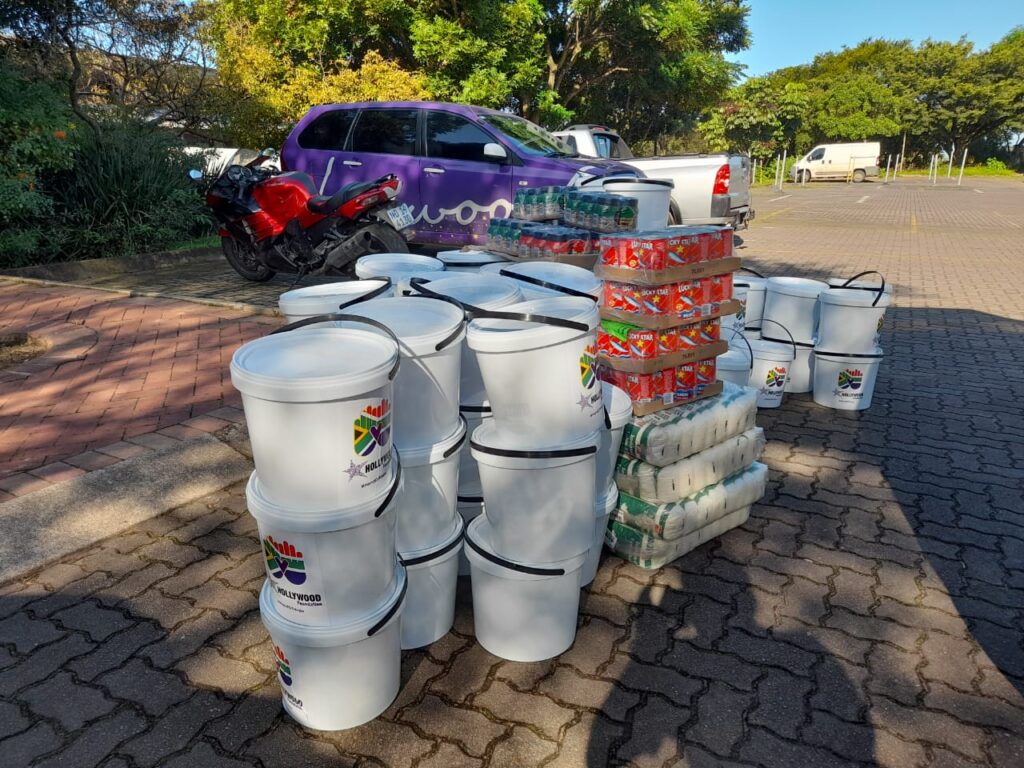 Janice Benecke, a representative from the PinkDrive NPC, explained that the harsh weather conditions left many people distraught, and in need of immediate assistance. She added that people urgently required essential items and blankets, as well as food. Through the Hands Of Hope campaign, the Hollywood Foundation chose to contribute food hampers and blankets, which will assist vulnerable individuals at the PinkDrive NPC, during these days of uncertainty.
By partnering with key foundations in KZN, such as Ntenga Foundation and Domino Foundation, as well as local radio stations, the Hollywood Foundation will be able to reach people who are in dire need and help restore our communities through Hands Of Hope.