Based in Mpumalanga, Thekiso Primary School has been enriching the lives of learners since 1972. Over the years, the school has serviced the community with quality education for its residents. The school was delighted to learn that it will be receiving assistance from the Hollywood Foundation's Back to School campaign this year.
Teachers and administrators at the school do their utmost best to give the pupils a chance at succeeding in life by equipping them with the best education possible. Basic needs, such as uniform, school shoes and stationery, are precious tools that many of the school-goers desperately require. On 28 January 2022, the Team from the Mpumalanga iBranch was proud to visit the school to hand over school shoes for the learners to use in the new year.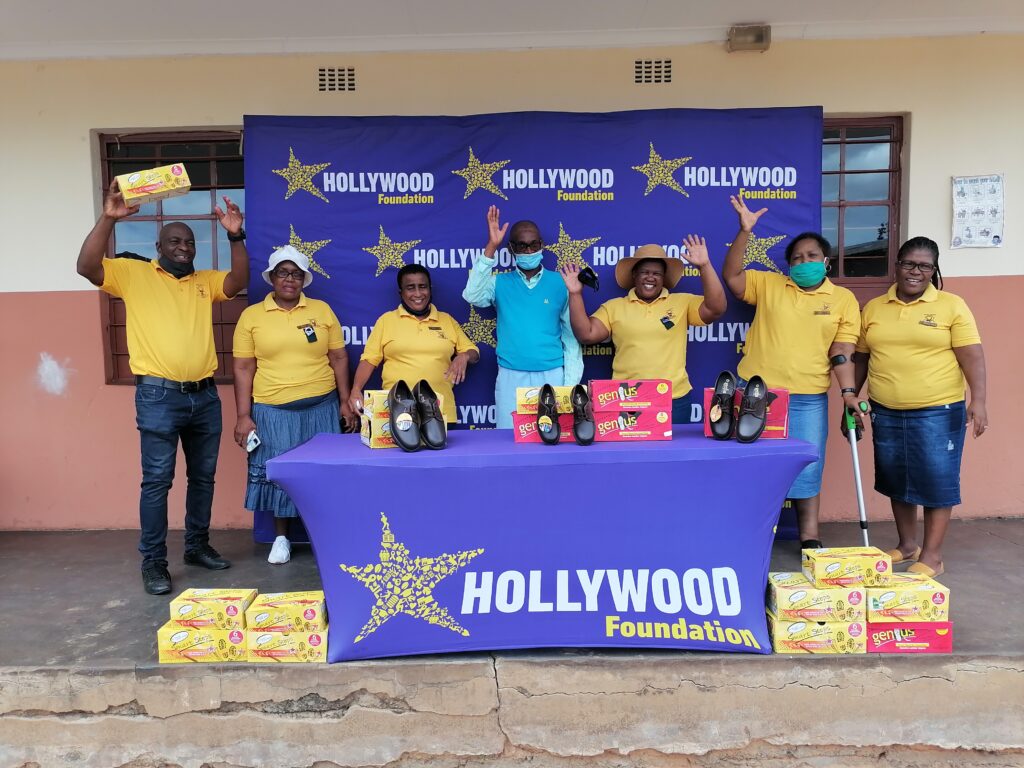 Victor Ntlhoro, a representative from the school, thanked the Hollywood Foundation for their contribution. "Thank you for this meaningful contribution, it will solve many societal problems within the community", he added.
#BacktoSchool #Community #HWF #BacktoSkolo #OurFuture