A massive R100 000 was pledged through a bursary partnership created by Jozi FM and Hollywoodbets. Through "The Future is Bright" campaign, the duo helped secure a year of tertiary education for two students in South Africa. The aim of this initiative was to contribute towards the growth and educational development of the country's youth.
Nokubonga Kubheka, from Vischkuil in Mpumalanga, was the first recipient of this bursary from Hollywoodbets and Jozi FM receiving R85 100. She is currently in her first year of studying towards her Bachelor of Computer and Information Sciences at UNISA. "I was quite surprised when I found out that I had received a bursary and my family couldn't believe is as this is something that doesn't happen every day. My father passed away when I was younger, so finances are tight. This means that I will be the first person in my family to go to university! I would have never been able to study if it wasn't for this bursary and I can't wait to open up my own company one day," she explained.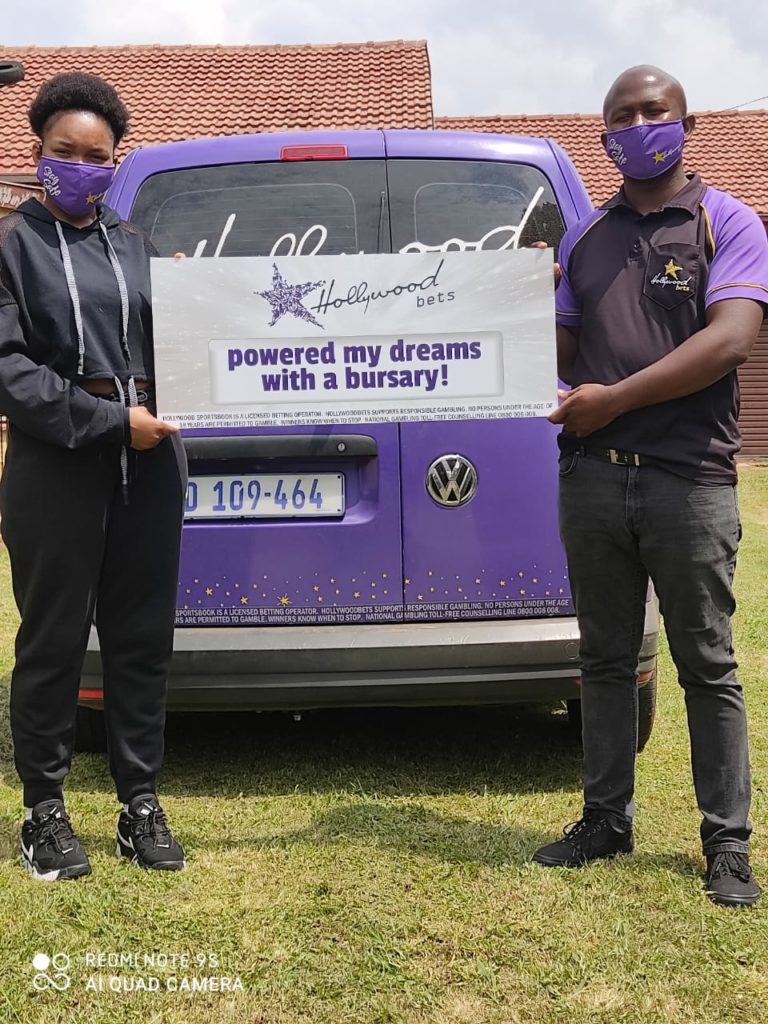 A student from Johannesburg, Lebogang Mdyogolo, was the second recipient of this project, having received R17 120. "This bursary was very unexpected. I am in first year of studying towards a Diploma in Information Communication and Technology at UNISA. I chose to study this as I am an outgoing person and enjoy meeting new people. Therefore, I hope to own my own PR company one day. I am currently unemployed, so without this bursary I wouldn't have been able to study," she said.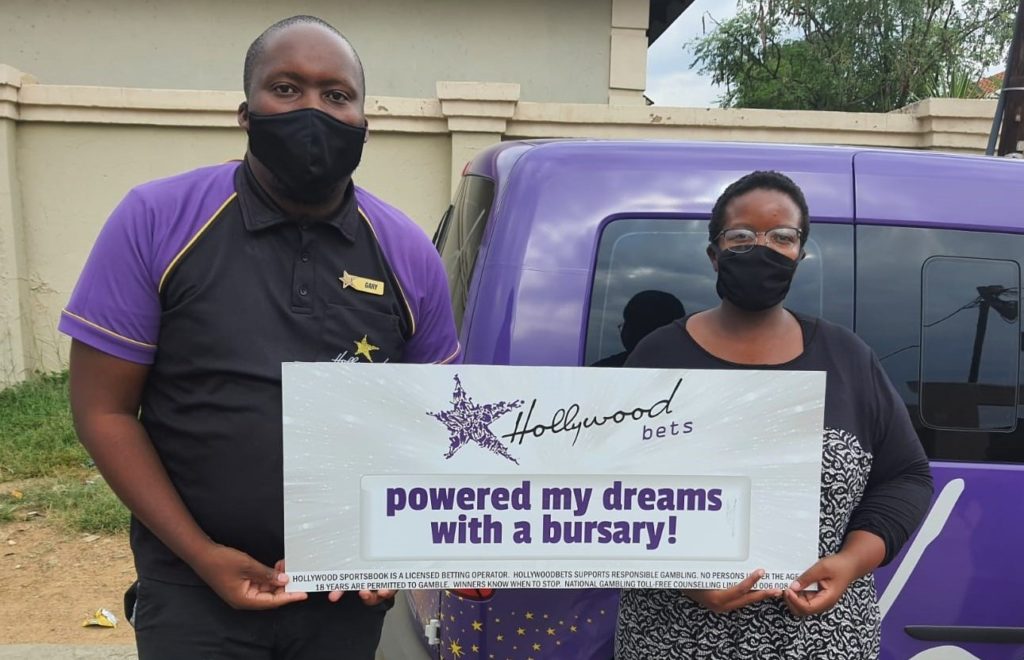 "It is heart-warming to see how we have played a role in the career paths of these learners. We hope that in the future we can continue to create a brighter future for even more of our upcoming leaders by investing in their growth and educational development. 2020 was a difficult year for many, therefore, we look forward to continue making a difference in our local communities in 2021," said Sandisiwe Bhengu, Operations Executive of Hollywoodbets.