People living with disabilities are often marginalised in society. These individuals face constant battles and are left with limited opportunities in life. The Hollywood Foundation Team recognises this, and aimed to make a positive difference at Hlayisekani HCCP, an organisation in Limpopo that caters for people who are physically challenged.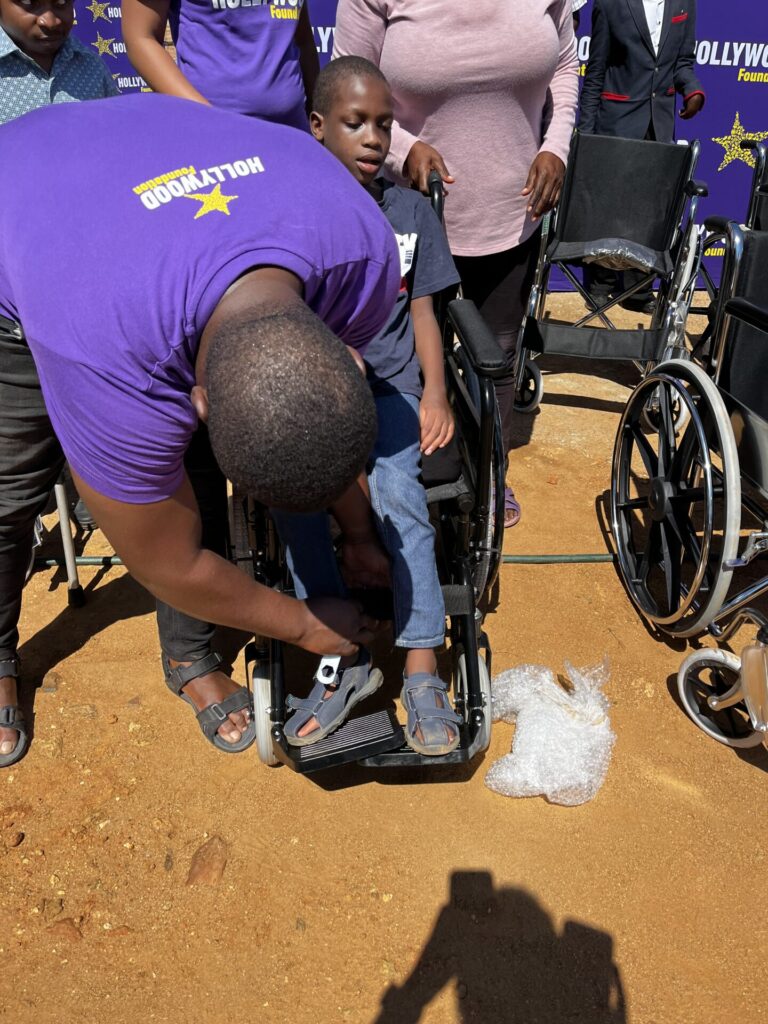 Hlayisekani HCCP was established in 2012, and it offers services for disabled people. The organisation has a special place in its heart for disabled people who come from nearby rural areas, who find it difficult to conduct day-to-day activities. On 30 March 2022, the iBranch Team from Limpopo was excited to pay a visit to the organisation, to present them with 29 wheelchairs that will help to improve the lives of many vulnerable people.
Alpha Kuleni, the Manager of Hlayisekani HCCP, was ecstatic to receive the much-needed contribution, and said that it will make a positive difference in the lives of the disabled people at the organisation.