Community-focussed betting operator, Hollywoodbets, and The Sharks Academy have joined forces to empower our youth through educational development. This initiative gave four young and talented Academy students financial support to be used towards their full tuition fees, or to further their education. On 6 April 2022, all bursary recipients were welcomed at Hollywoodbets' head office for the special occasion and a chance to meet the purple team.
Three scholarships were awarded to budding rugby players, Enkosi Joxo, Phatu Radzilani and Owam Hakizimana, while a football bursary was awarded to Juan van Rheede van Oudtshoorn. The bursary recipients come from previously disadvantaged backgrounds, making this a really heart-warming initiative for Hollywoodbets and The Sharks Academy to be a part of.
A variety of courses ranging from Law and Sports Science to Sports Management will be pursued by the awardees, which will be partly funded by Hollywoodbets. The company will also provide further support to the students over the duration of their studies.
Investing in the community at large is a key part of Hollywoodbets' core values, and this bursary scheme aims to encourage hope and development amongst the youth of today in order to give them every opportunity to succeed, both on and off the pitch. Joining forces with their partner, The Sharks, who are a leading rugby franchise, both locally and internationally, will only strengthen the bond between the two entities.
Hollywoodbets first started its partnership with The Sharks in 2019, when signing on as an associate sponsor. The relationship with the Durban-based franchise has since strengthened and, in 2021, the sponsorship grew to include the back-of-shirt, as well as the sponsor of their home ground, Hollywoodbets Kings Park.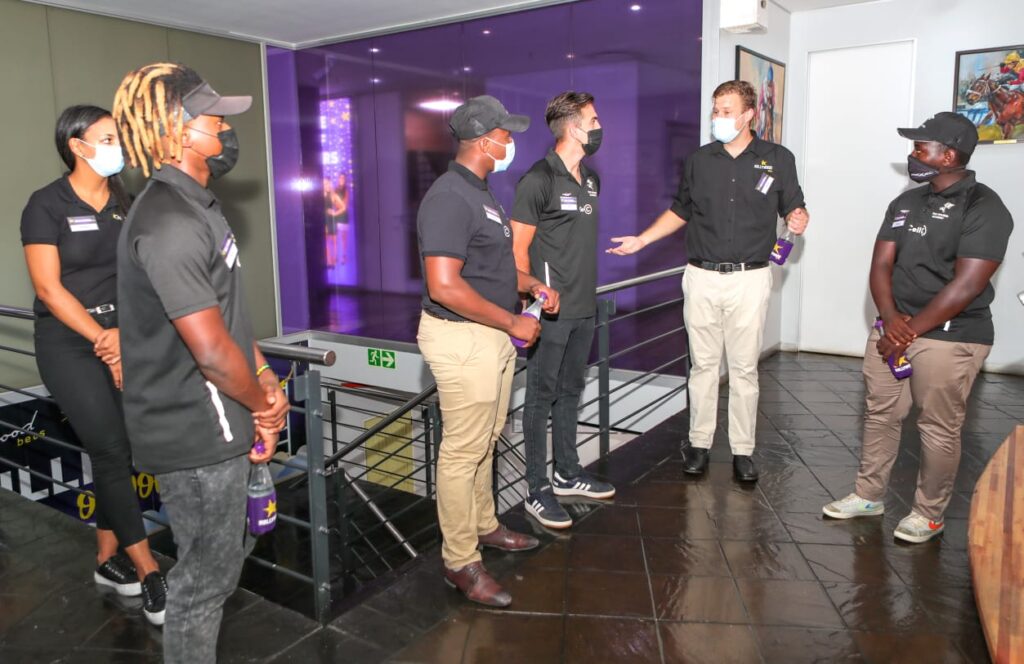 Devin Heffer, Hollywoodbets Brand and Communications Manager said, "Partnering with The Sharks Academy is another step for Hollywoodbets in investing in the future of our young sportsmen. It's a fantastic opportunity for these gentlemen to combine doing what they love with a proper education, setting themselves up for a life after sport. We look forward to following their progress on the sports field as well as the classroom!"
Michael Horak – The Sharks High Performance Manager said, "We are delighted that our Hollywoodbets family have extended their partnership to our Sharks Academy learners, who will greatly benefit from their new development.
The Sharks Academy is an important division of the Sharks that aims to equip and empower our students. Seeing our young learners take advantage of this opportunity to excel both on the sports field and in the classroom, whilst being given the platform to create relationships, gain work experience, as well as pave a way for their lives after sport and studies is something very special.
We would like to thank Hollywoodbets for investing in our young talent and we look forward to this new addition of our exciting journey together."