The Hollywood Foundation's Back to School campaign is still in the process of touching the lives of many learners throughout the country. Mphaka Primary, which is based in Sepharane Village, was one of many schools that welcomed assistance and support from the Team. The school was chosen by Jerry Sikhosana, Brand Ambassador for Hollywoodbets, to receive aid at the start of this academic year.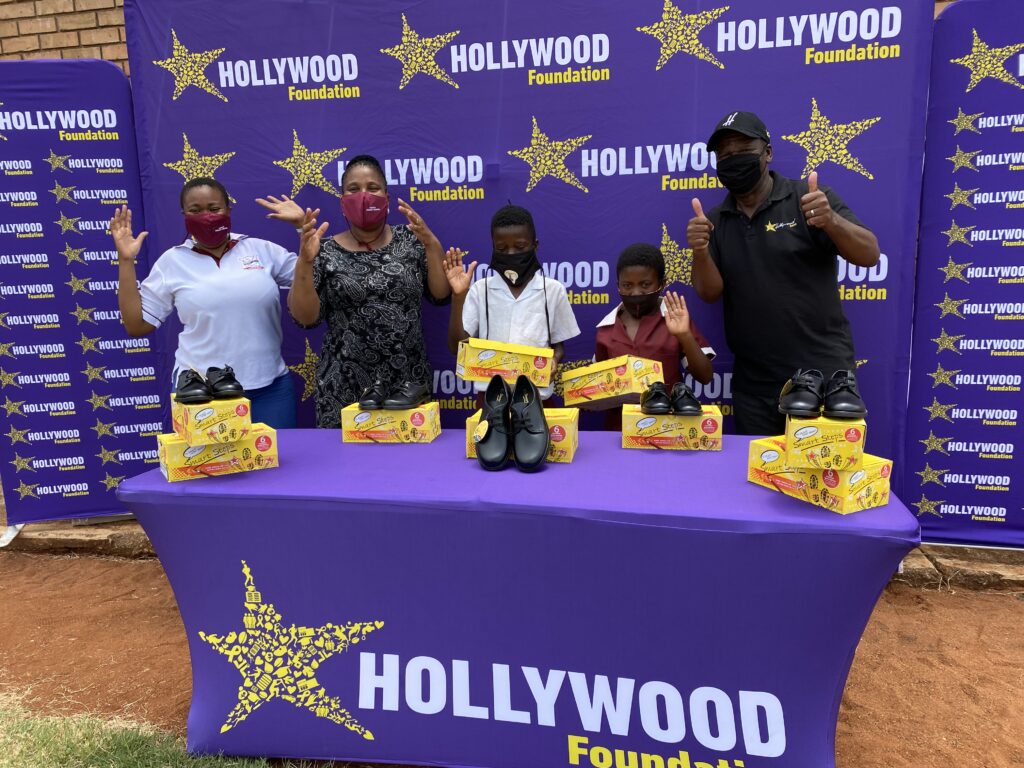 The school seeks to uplift vulnerable learners within the community. Parents are usually left stressed at the start of the year to buy an array of school supplies for their children. Simple items that are usually taken for granted, such as school shoes, are often too expensive for parents to buy for their children. Jerry, along with the Team from Polokwane, were proud to visit the school on 4 February 2022 to hand over boxes of brand-new school shoes for children to wear this year.
RJ Ngoepe, the Principal of Mphaka Primary, said that the contribution will go a long way for the learners this year, and it will also help the learners to gain a sense of self-confidence and believe in themselves.
#BacktoSchool #Community #HWF #BacktoSkolo #OurFuture