Southern Knights Rugby Club was founded in 2015 and is located south of Johannesburg. The club has a strong focus on youth empowerment through rugby. The club seeks to empower talented individuals from previously disadvantaged groups to showcase their skills and abilities at various levels within the sport. Currently, the club consists of three teams and 159 players, who participate in training sessions twice a week. One of the club's proudest moments was reaching the final in both junior and senior categories during the inaugural GLRU League campaign in 2016.
Hollywoodbets was proud to make a difference in the lives of the players at the club and donated items on 13 October 2021, such as rugby kits, tackle bags, contact shields, cones, rugby balls and first aid kits.
"We are extremely grateful for this donation from Hollywoodbets. Preparation is key in any sports code. The equipment that Hollywoodbets is sponsoring will hugely assist in enhancing our training programmes and provide for more rounded development of our player's skills."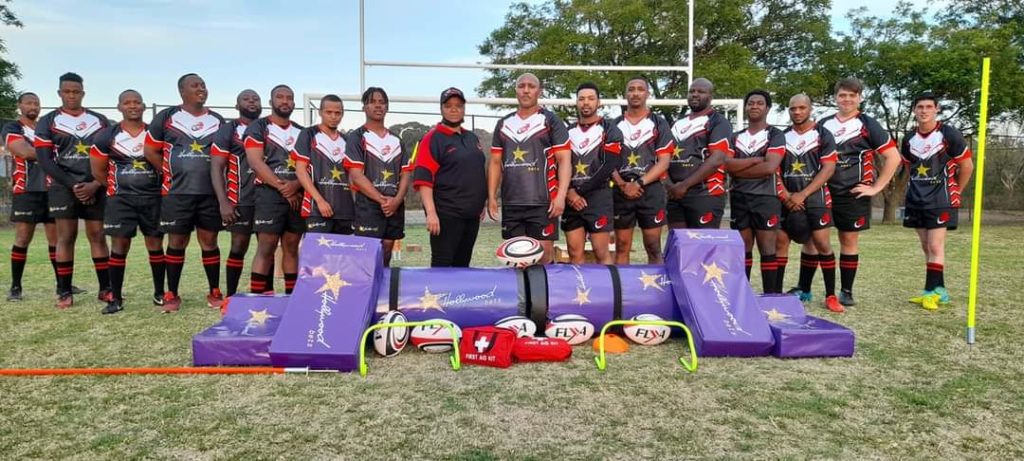 For sports sponsorships please click on the link below to apply.