October marks World Blindness Awareness Month, and the Hollywood Foundation Team in KwaZulu-Natal were humbled to use this as a platform to implement a meaningful CSI campaign. World Blindness Awareness Month aims to draw attention to blindness and vision impairment. The ability to see is a function that many people take for granted, and October prioritises eye health, as well as vulnerable individuals in society who have lost their ability to see. The month also reminds us that we don't have to be defined by our physical limitations.
The Purple Team is on a mission to leave their imprint across the region the entire month, by drawing attention to World Blindness Awareness Month through a partnership with Blind Cricket SA. Having already formed a good relationship with Hollywoodbets, Blind Cricket SA joined forces with the Hollywood Foundation's CSI Team to elevate their reach across three non-profit organisations in three regions.
To kick-off the three handovers, and in an effort to mark this special month, Blind Cricket SA, in partnership with the Hollywood Foundation, selected Mason Lincoln Special School in Umlazi to receive school equipment. On 7 October 2022, the Team, along with some cricket players, visited the school on a rainy day to meet some of the learners with special needs. The school expressed that the equipment, such as desks, lockers and a chalkboard, will assist their Grade 12 learners who will be writing their final exams soon.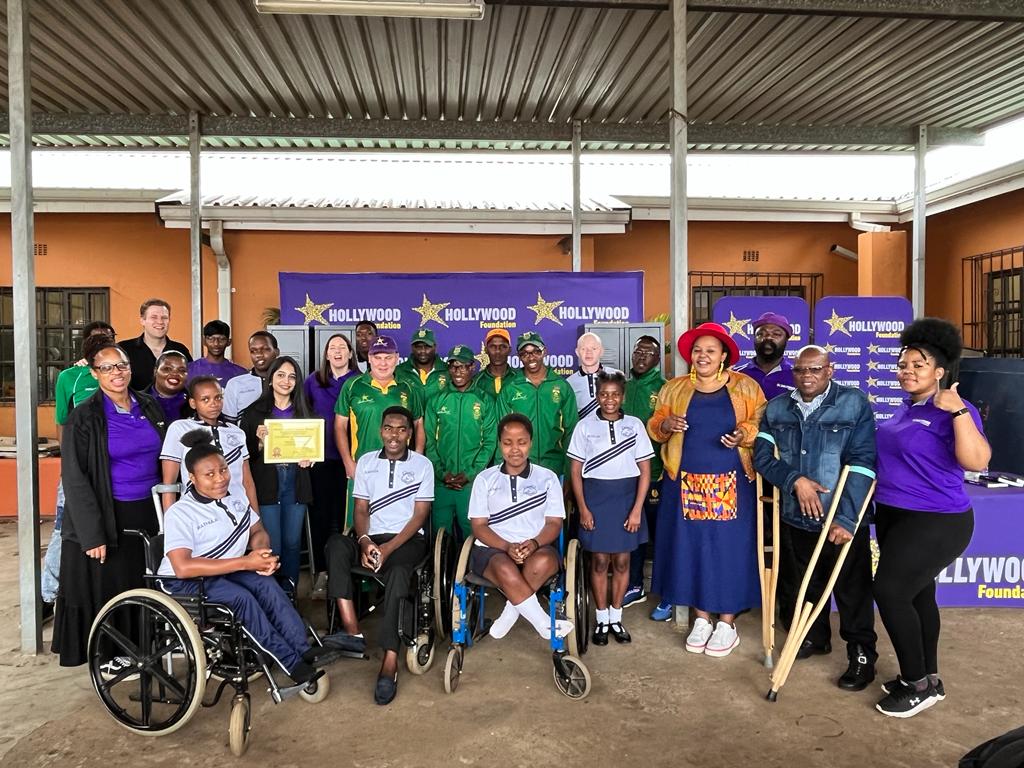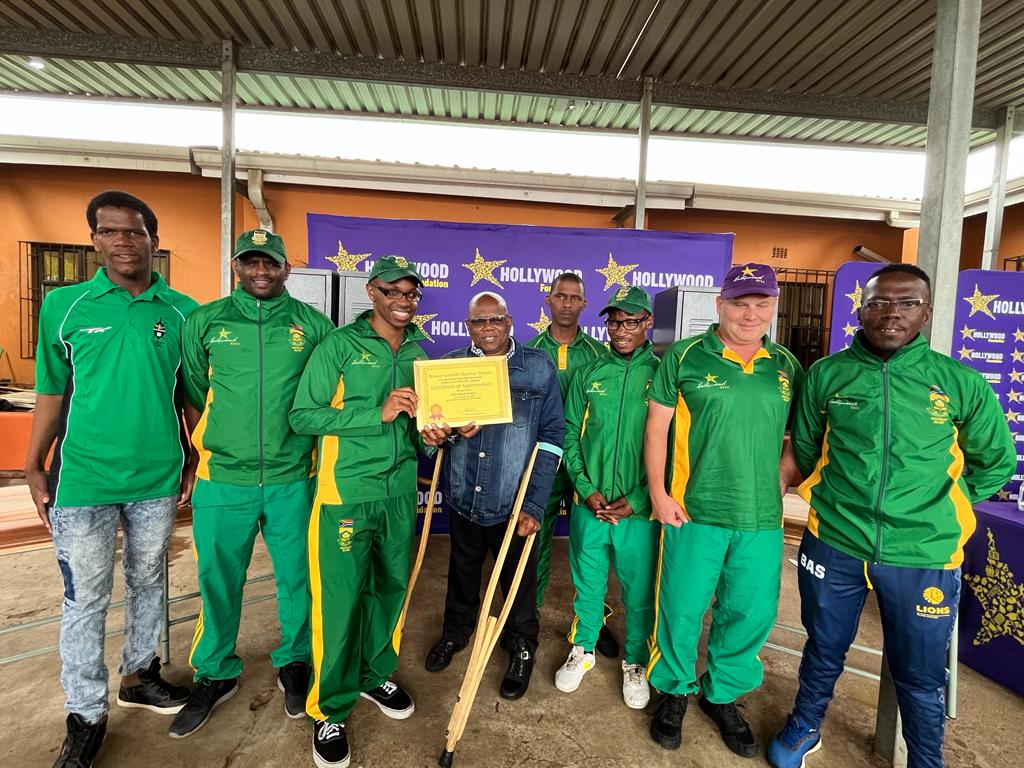 "When Blind Cricket SA and the Hollywood Foundation came together for this handover, especially while its Sight Awareness Month, it gave us a great opportunity and a platform to be able to give back to this school."
"Visually-impaired learners make a bigger part of the communities we serve as the Hollywood Foundation. Our partnership with Blind Cricket SA and the contribution to the three organisations will ensure that enough help is afforded to individuals and that the relevant support programmes are sustained,"