Having seen how many children go to bed hungry every day, a group of youth from Pimville in Gauteng decided to do something about it. They started an organisation called Kasi Hero Foundation in 2020 with the aim to feed over 300 children from the area. In October, the organisation received a major support for its soup kitchen from the Hollywood Foundation, as part of a CSI initiative.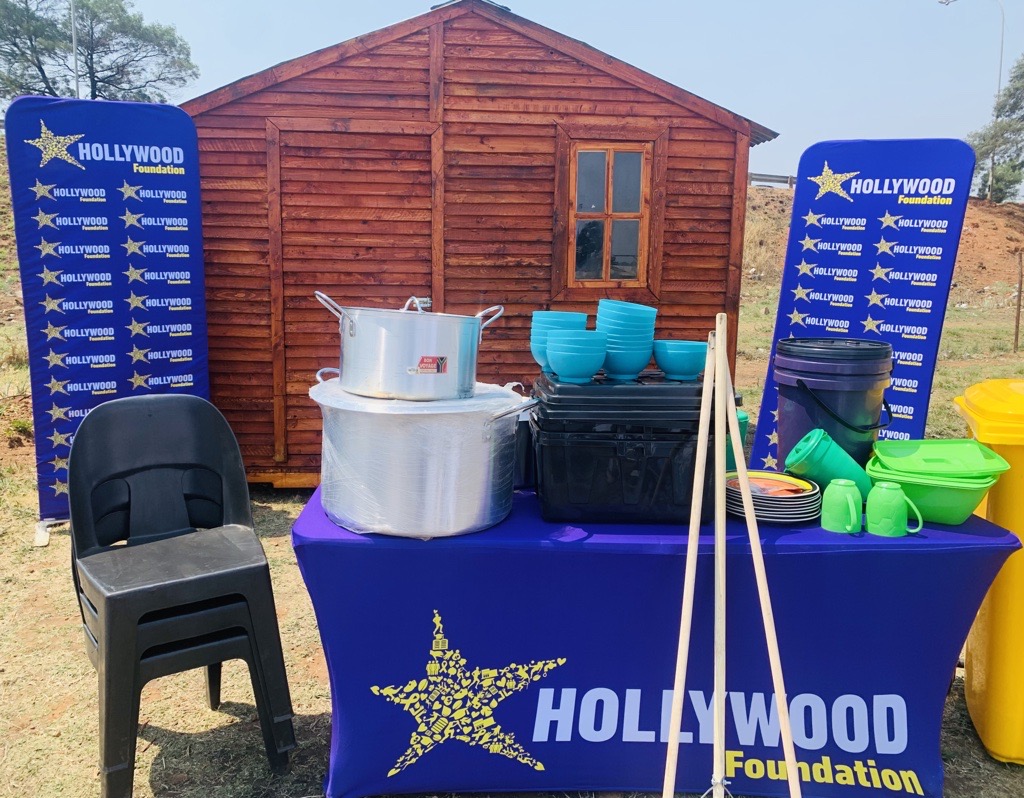 The Purple Team contributed a Wendy house and kitchen equipment to the organisation to help them in their quest to curb the scourge of hunger in the community. The youth run a daily soup kitchen and collect sanitary pads, school shoes, wheelchairs, and toiletries to donate to the less fortunate. 
Tankiso Joseph Moremi, Co-Founder of the organization, said that this CSI initiative will help to make sure that over 300 children receive meals everyday. He said that they also wish to build a multipurpose center for the community as they also work with the youth and senior citizens.