The Hollywood Foundation, committed to making a lasting impact through its CSI initiatives, continues to be a beacon of hope and positive change in communities across South Africa. One shining example of their dedication is the Cleary Estate Chesire Home, a haven for 43 severely disabled adults in need of full-time care, established in 1993.
At the heart of the Hollywood Foundation's CSI efforts is a genuine concern for the well-being of the community, particularly those who are often overlooked. Cleary Estate Chesire Home stands as a testament to their commitment to providing essential care and support to those who need it most.
On 11 November 2023, the Hollywood Foundation Team embarked on a meaningful journey to Goven Mbeki in the Eastern Cape, where Cleary Estate Chesire Home is situated. This visit was a demonstration of the foundation's hands-on approach to philanthropy. The Team brought with them tangible contributions that would significantly enhance the residents' quality of life.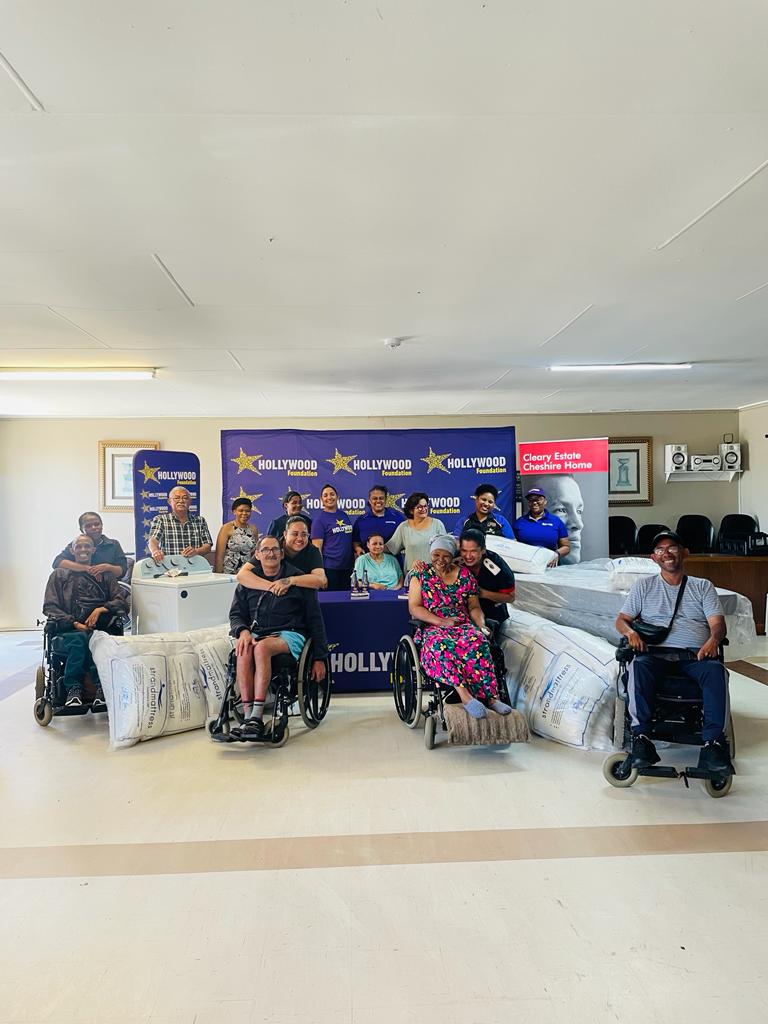 In a symbolic gesture of practical support, the Hollywood Foundation Team presented Cleary Estate Chesire Home with a brand-new washing machine. This simple yet crucial addition ensures that the residents have access to clean and hygienic living conditions, promoting their health and well-being.
Understanding the importance of a good night's rest, the foundation also contributed mattresses and bedding to Cleary Estate Chesire Home. In providing these essentials, the Hollywood Foundation aims to enhance the residents' comfort and dignity, recognising that such basic amenities play a vital role in their daily lives.
Through their ongoing CSI initiatives, the Hollywood Foundation remains dedicated to uplifting communities, one impactful gesture at a time. H. Bolton, Manager at Cleary Estate Chesire Home was overwhelmed with gratitude and said,
"Thank you to the Hollywood Foundation for taking the time to reach out to use and share their generosity. This contribution will be a significant benefit to our beneficiaries."