The Hollywood Foundation stands as a beacon of hope and positive change through its CSI initiatives. The Foundation takes pride in its commitment to making a meaningful difference in the communities it serves, embodying the Purple Spirit and the essence of Ubuntu to illuminate a brighter future. Since its inception, the Hollywood Foundation has tirelessly worked to ensure that these values resonate far and wide, touching the lives of those who need it the most.
Recently, the Hollywood Foundation extended its benevolent reach to NoStop, an organisation founded in 2020 by an individual driven by the legacy of her late parents. NoStop is dedicated to community development, focusing on education, empowerment, and community engagement initiatives. Mirroring the Hollywood Foundation's values, NoStop has become a catalyst for positive change in its community.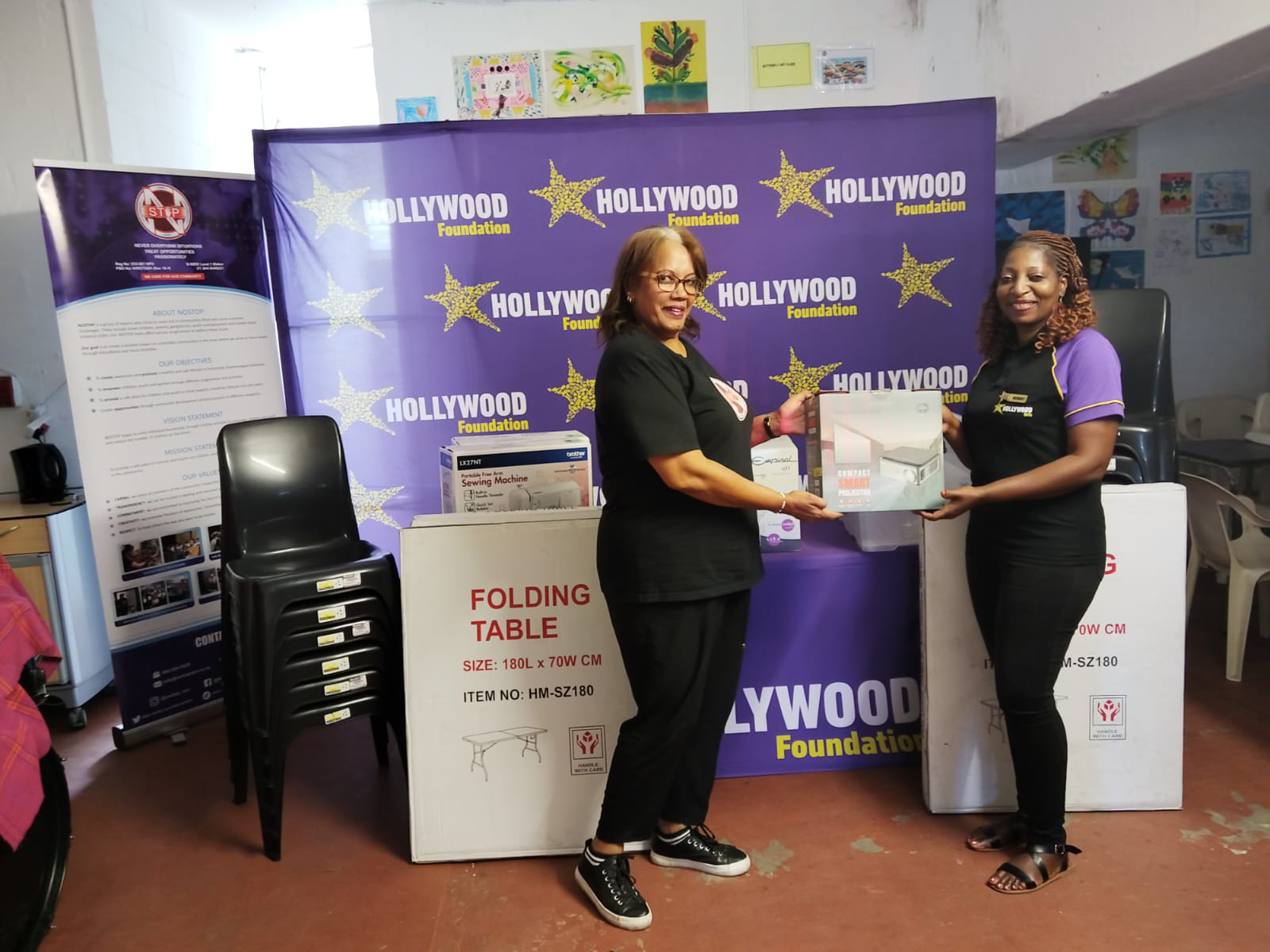 Before the Hollywood Foundation's invaluable assistance, NoStop struggled with challenges stemming from limited resources, relying on aging equipment, including outdated furniture for their activities. Recognising the shared commitment to community development, the Hollywood Foundation's Purple Team embarked on a transformative journey to Bellville in Cape Town, on 13 October 2023, to hand over a generous contribution that included sewing machines, overlockers, a fridge, as well as tables and chairs.
This CSI contribution from the Hollywood Foundation has not only addressed immediate challenges but has also laid the foundation for lasting change. The impact of the contribution is vividly expressed by Charlene Miles, the Founder and Executive Director of NoStop. She expressed her gratitude, stating,
"With the contribution from the Hollywood Foundation, we are poised to significantly enhance our operational capacity and the quality of our programmes, creating a more conducive and impactful environment for both our Team and the community we serve."
The Hollywood Foundation's CSI initiative exemplifies the transformative power that collaboration and community support can bring. By fostering partnerships with organisations like NoStop, the Foundation is sowing the seeds of lasting change and empowerment.