In a heart-warming display of commitment to grassroots sports development, the Hollywood Foundation made a significant impact on the Phoenix Cricket Club in Durban on 18 September 2023. Through its CSI initiative, the Foundation extended its helping hand to the community, contributing a generous assortment of playing kits, warm-up gear, and essential equipment. This charitable act promises to transform the future of this cricket club, which has been a beacon of hope for local youth since its establishment in 1993.
The Phoenix Cricket Club has a rich history of serving the community by providing a safe haven for young cricket enthusiasts. With approximately 80 dedicated players spread across seven teams, this club has become more than just a sports organisation, but a pillar of support and growth for the youth. The club's proudest accomplishment occurred when they secured wins in the 1st, 4th, and under-11 divisions all within a remarkable single year. Their dedication and talent have shone through as many players transitioned from the junior ranks to the coveted first division.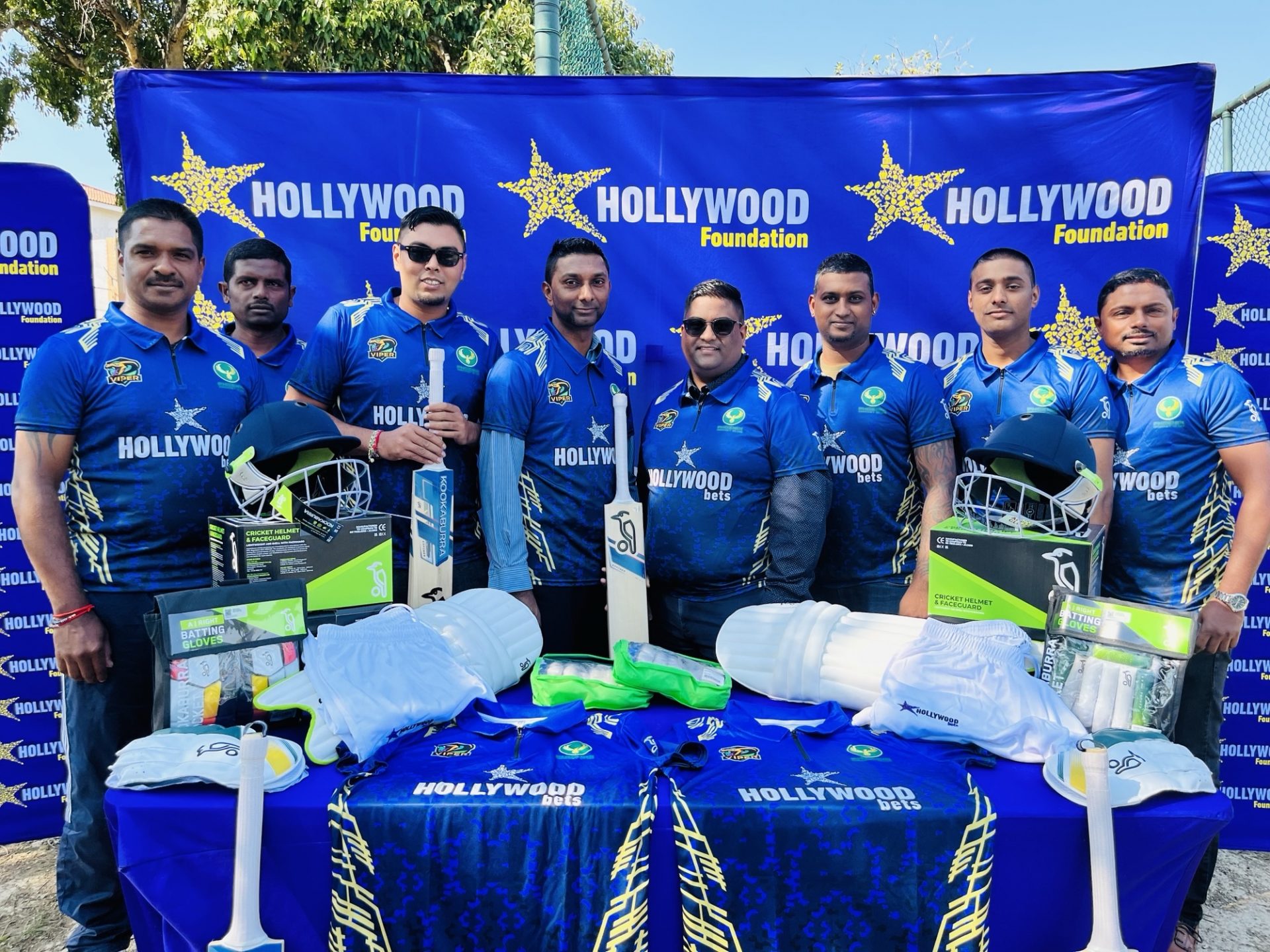 This generous gesture by the Hollywood Foundation is a testament to their unwavering commitment to fostering sports at the grassroots level. Through their CSI initiative, they have not only given the Phoenix Cricket Club the means to thrive but also the belief that dreams can come true on the cricket pitch. Vireshan Mahadavu, the representative for the club, couldn't hide his gratitude as he emphasised the profound significance of this contribution. He noted,
"The equipment will motivate the team to work harder. Most players cannot afford the expensive equipment, and this is a major boost for the club."
The Hollywood Foundation's CSI initiative has not only provided essential gear but also ignited a newfound sense of determination among the players. As they practice tirelessly week after week at the Stonebridge Cricket Grounds, the club members are now equipped not only with physical tools but also with a renewed spirit to excel in the sport they love.