The Hollywood Foundation Shines a Light of Hope on Women at Westville Female Correctional Centre through their Corporate Social Investment (CSI) Initiative
In a heart-warming display of support and solidarity, The Hollywood Foundation's Purple Team made a significant impact on the lives of women at the Westville Female Correctional Centre on 31 August 2023. The visit was in line with the Purple Team's CSI initiative in celebration of Women's Month, and a tribute to the strength, resilience, and dignity of women everywhere, even those behind bars.
The Purple Team arrived at the correctional centre with open hearts and a generous contribution of sewing machines and materials, painting kits, URNs, feeding bottles, sterilizing tools, toys, board games, puzzles and teddy bears. They were warmly welcomed by the Mothers and Babies Centre Manager, Mrs Mkhize, who expressed her gratitude for the Hollywood Foundation's commitment to making a difference in the community through its CSI initiatives.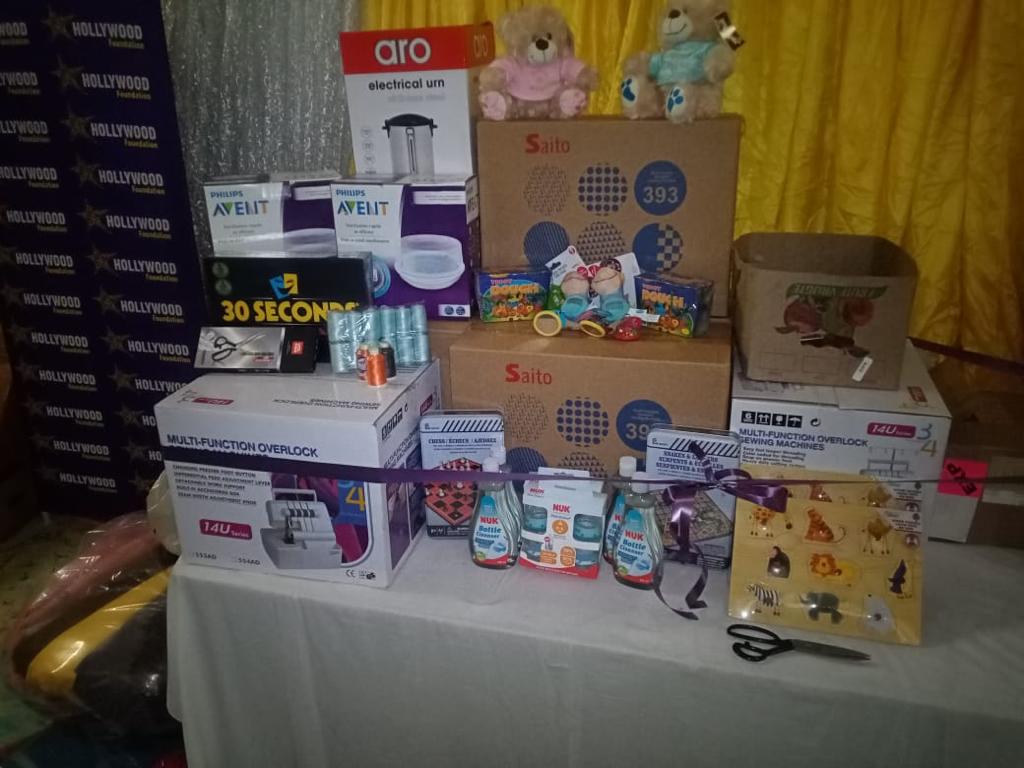 The day unfolded with a series of soul-stirring performances that left a lasting impression on everyone present. A gospel choir, with their harmonious voices, filled the air with hope and inspiration. The traditional dancing that followed was a testament to the cultural diversity and talent within the centre.
The most touching part of the event was the fashion show, where the women of Westville Female Correctional Centre showcased their creativity and resilience by designing and modelling their own outfits. It was a powerful reminder that creativity knows no bounds, and every individual has the potential for self-expression and transformation.
The Hollywood Foundation's contribution, through its CSI initiative, was aimed at assisting the 14 mothers who were living with their babies in the centre, as well as supporting the various programmes that the women participated in during their time at the facility. The Warden, Mrs Dlamini when interviewed, expressed her heartfelt gratitude, saying,
"We promise that we will put the contribution to good use, and we will now be able to work more efficiently. We are grateful to the Hollywood Foundation."
Incarcerated mother Nono Ntombi Gumede, with tears in her eyes, said,
"Thank you for showing us that we are still important even when we are behind bars."
Her words resonated with the sentiment of many others who felt forgotten by society. Another mother added,
"Many of our families have turned their backs on us, so we do not have support. Your contribution motivates us to make something of ourselves."