The Purple Family continues to make a positive impact in the lives of numerous charitable organisations within South Africa. In the spirit of Ubuntu, The Hollywood Foundation joined forces with the Limpopo Gambling Board and the Department of Economic Development, Environment and Tourism to bring hope to Mookgophong Primary School, as well as Mokolo Primary School in Vaalwater, through their CSI programme.
The Department together with the Limpopo Gambling Board has worked closely with many different stakeholders in the Gambling Industry to guarantee that they deliver CSI programmes which are structured to empower the youth, especially learners. This initiative is also part of findings from the January "Back to School" campaigns, which revealed the terrible and unfortunate everyday realities that students are confronted with in their academic journey.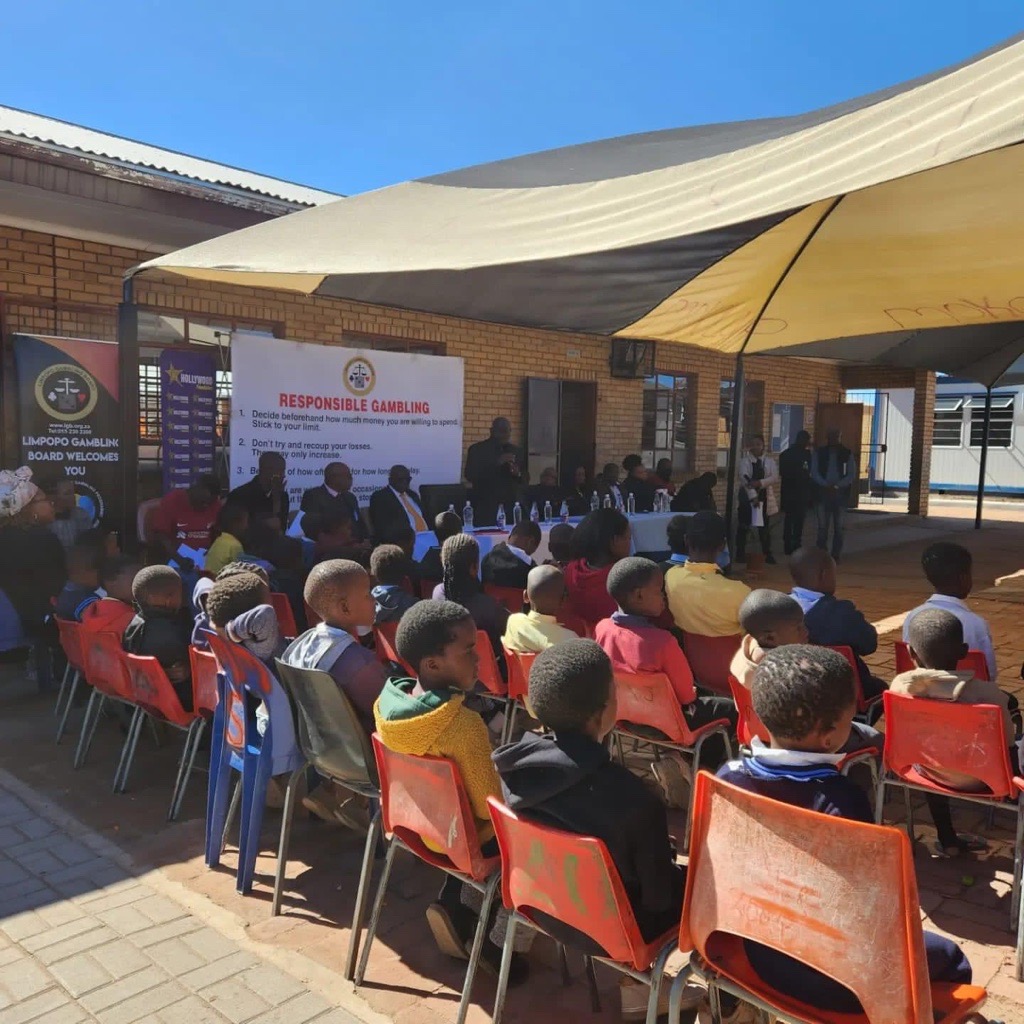 As a firm believer in practicing the spirit of Ubuntu and highlighting the importance of child and youth development, the Hollywood Foundation was excited to make a pledge to lend a helping hand and improve the lives of these children. On 4 August, the Purple Team in Limpopo was incredibly proud to join the delegation of members from the Department and the Limpopo Gambling Board on their CSI project, as they proceeded to hand over a much-needed contribution of school shoes and uniforms to Mookgophong Primary School and Mokolo Primary School in Vaalwater.
Mr. Rodgers Monama, Limpopo MEC for the Economic Development, Environment and Tourism was grateful for the contribution and said,
"Many of our learners come from underprivileged families and they cannot afford school shoes and uniforms. This lowers their confidence and hinders their academic progress. We are happy to receive this important contribution from the Hollywood Foundation and we believe that it will assist in the development of our learners and afford them the opportunity to attend school with dignity".