Jerry Sikhosana, a Brand Ambassador for Hollywoodbets, nominated Rasekgale Primary School to receive support and assistance from the Hollywood Foundation's Back to School campaign. The campaign aims to ease the pressure off parents and learners at the start of the new schooling year.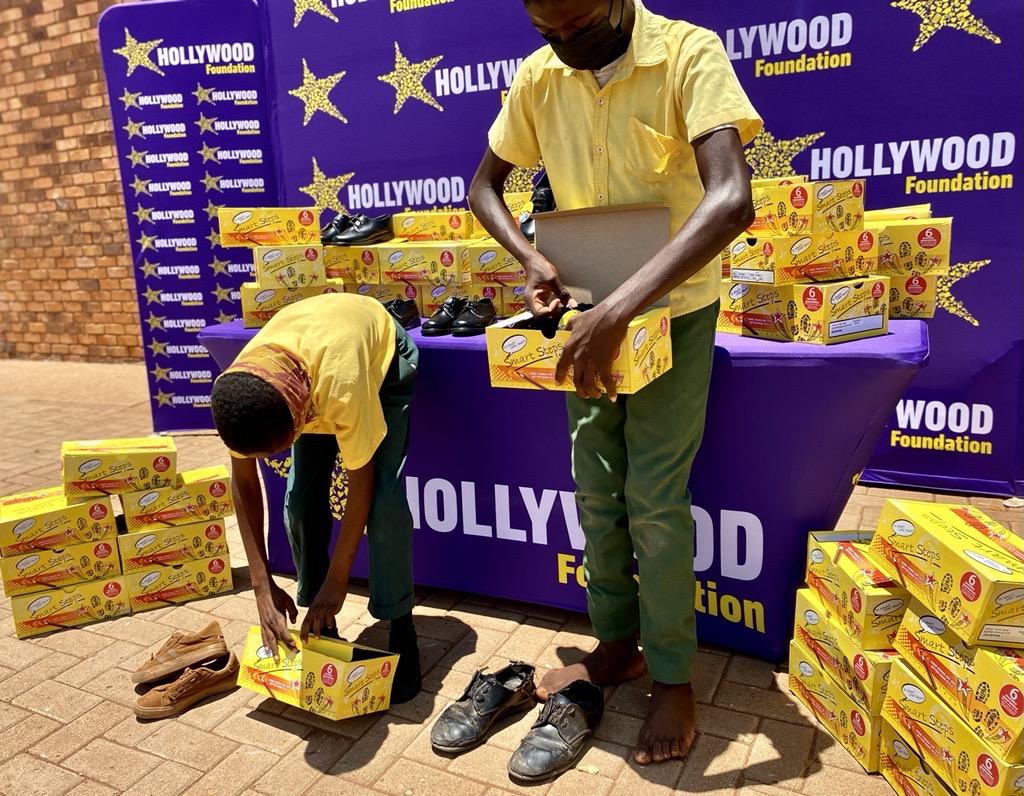 Rasekgale Primary School is based in Eldorado and it was formed in 1980. The school has opened up about the various challenges that it faces on a daily basis, such as donations made to disadvantaged children from the community and teachers. The school also seeks to uplift these vulnerable individuals through cooked-meals during break times. The school was overjoyed to hear the news that Jerry and the Hollywood Foundation will be paying a special visit to the school to hand over boxes of brand-new school shoes for the learners.
The Principal of Rasekgale Primary School, E. Menomela, said that the contribution could not have come at a better time for the school, and added that the learners will now be motivated to attend school lessons in the new year.
#BacktoSchool #Community #HWF #BacktoSkolo #OurFuture