The saying goes, "A journey of a thousand miles begins with a fabulous pair of shoes". School shoes and learners go hand-in-hand. It is indeed a requirement from schools and parents usually visit many stores to compare prices and get just the right size for their children. It is also a school requirement that is taken for granted, sometimes parents can't afford to buy these items due to the price or having more than one child that attends school. The Hollywood Foundation's Back to School campaign aims to provide relief to both parents and learners by ensuring that schools, such as Atang Primary School, are given brand-new school supplies for the year, including school shoes.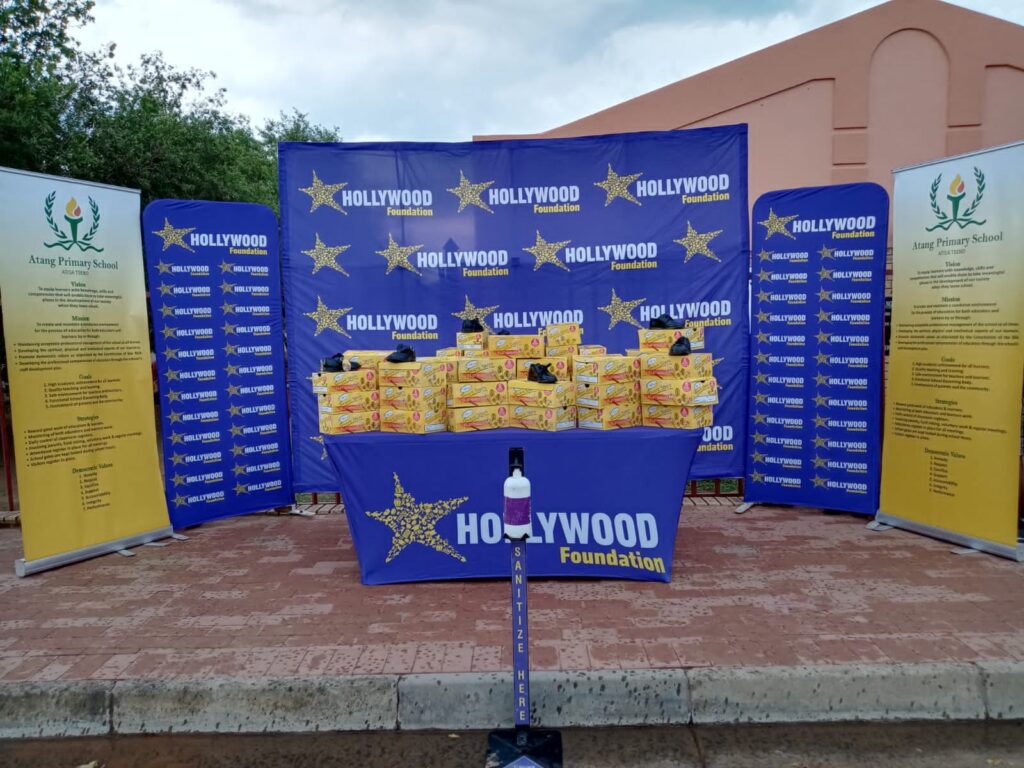 Atang Primary School is based in Bloemfontein, and it has been educating learners since 1996. The school was overjoyed to learn that it will be receiving assistance this year. Previously, learners at the school would attend lessons daily in battered, torn school shoes. The school is considered to be a place of safety for many learners, who also receive food parcels and counselling services. On 28 January 2022, the iBranch Team from the Free State was proud to hand over boxes of new school shoes for the learners to wear.
K.V Setsiba, the Deputy Principal of Atang Primary School, thanked the Hollywood Foundation for their friendly visit, and said that the shoes will help to improve learning at the school this year.
#BacktoSchool #Community #HWF #BacktoSkolo #OurFuture