To bring relief to the people affected by the devastating floods in April this year, the Hollywood Foundation partnered with the Mandela Foundation and IT Labs Foundation SA for a food distribution in Amaoti, north of Durban.   
The organisations handed over food parcels to the affected families who are currently housed at Amaoti Community Hall in ward 53 and individual families on Monday, 11 July. The food parcels contained rice, samp, cooking oil, sugar, maize meal, salt, tin fish and baked beans, sanitary pads and napkins among other things. Since the devastating floods that wreak havoc in KwaZulu-Natal, many families lost their homes and all their belongings with many being forced to seek shelter at community halls and tents while others stayed with friends and relatives.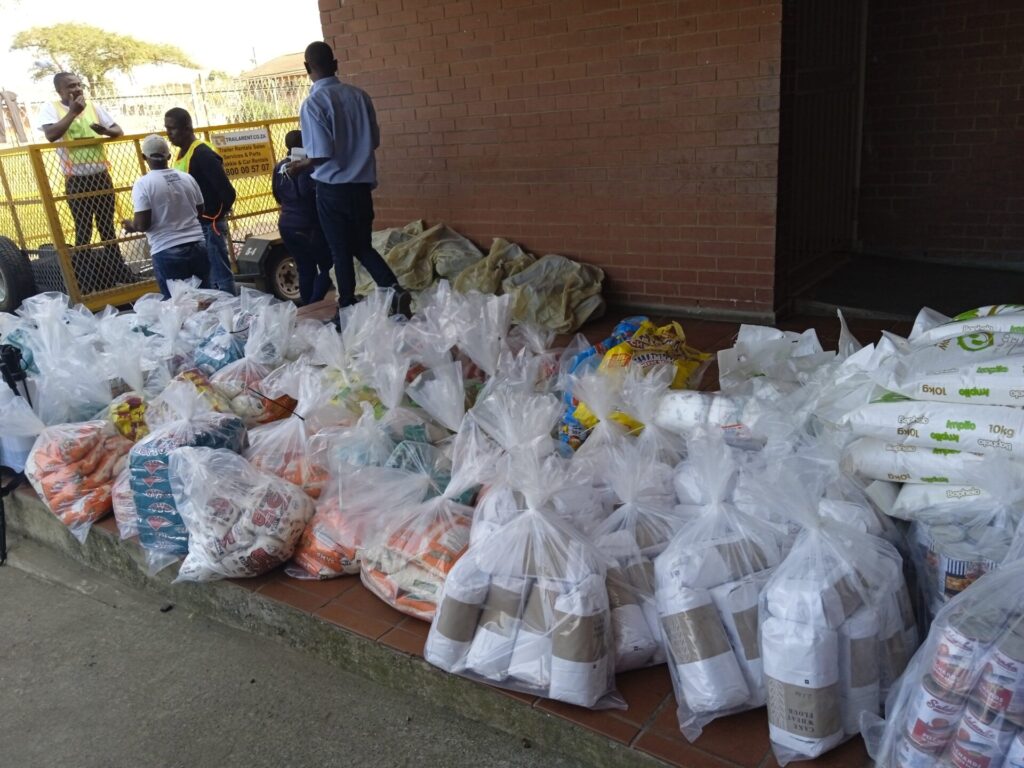 During the handover, the Nelson Mandela Foundation said the initiative was inspired by the Each One Teach One campaign. With this campaign, the Nelson Mandela Foundation is collaborating with old and new partners to bring relief to the plight of food insecurity.
Speaking on behalf of the Hollywood Foundation, Vuyisile Ngobese, Public Relations Officer, said the Foundation has looked at the needs of the community and lent a helping hand where it is needed. "Our aim as the Hollywood Foundation is to make a meaningful impact in the lives of the people in different communities and we hope this contribution reaches the people in need," Ngobese said.
This handover was part of the Hollywood Foundation's #HandsOfHope campaign in which the Foundation pledged R5 million which went into fresh drinking water, food parcels and blankets to assist the communities with immediate relief.  
One of the beneficiaries, Nomonde Thetho who lives with five other family members including two children, said the food parcel will make a huge difference in their lives especially since the man of the house works peace jobs and she is not employed. The family survives on a child support grant. She said the food parcel from the three organisations will give her the relief she needs in terms of food security.  
Nombuso Dlala who spoke on behalf of the people staying at Amaoti Community Hall, shared their gratitude by saying that they went through difficult times during the floods and they need all the support they can get to be able to get back on their feet. She further thanked the organisations for their contribution to the people of Amaoti
"We thank you for bringing relief in time of need and for choosing Amaoti, may you continue with your good work to others as you have done to us,"