Following the success of the Hollywoodbets Durban July, the Hollywood Foundation was proud to contribute R50 000 to the South African Riding for the Disabled Association (SARDA), on Thursday, 07 July 2022. The contribution will go towards improving the overall functioning of children living with physical and mental disabilities.
SARDA is a non­-profit organisation that is supported by the Hollywoodbets Durban July. The organisation provides specialised horse-riding classes to mentally and physically handicapped children of varying degrees. The wellbeing of these children is prioritised, and classes are provided at no cost, to children up to the age of 16. Instructors and trainee instructors are readily available to provide training sessions to the children, for five mornings a week, at the Ridge Top Stables in Shongweni. The horse-riding sessions, which include sensory experiences such as touching the leaves and barks of trees, have proven to make a meaningful difference in the lives of these children and have helped to calm them and develop their muscles.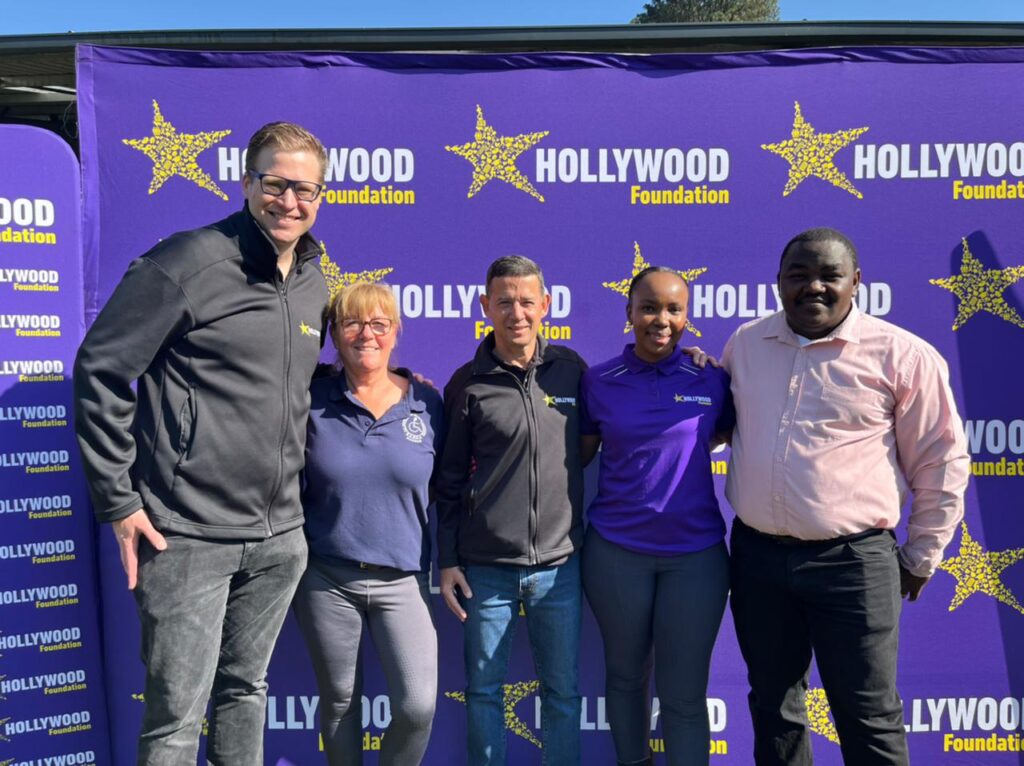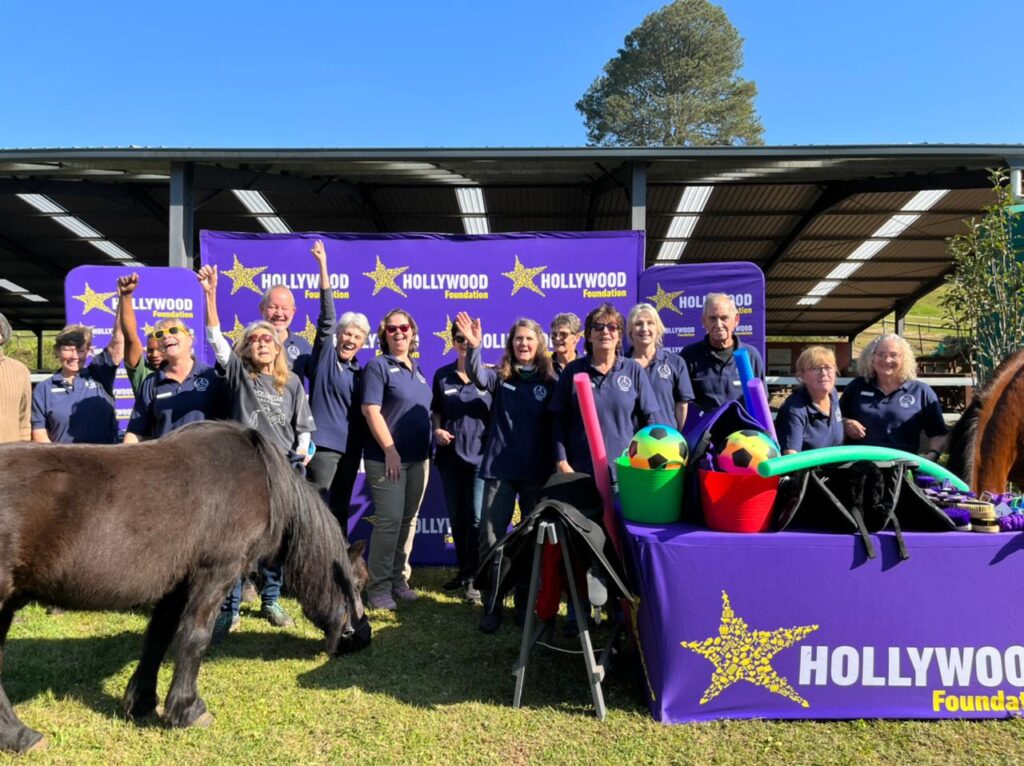 Early childhood development and sports development continues to be a major focus for the Hollywood Foundation. The team also seeks to actively make a positive contribution in the lives of many children across the country, despite their physical and mental capabilities. Known as equine therapy, the work that SARDA does with horses promotes physical, psychological and occupational healing in people with disabilities, and is firmly aligned to the Hollywood Foundation's core focus values.
Following a site visit in May, the Hollywood Foundation was thrilled to contribute an array of equipment to make the lives of the children better at the organisation. Some of the equipment that was contributed included arena equipment, grooming kits, tables, chairs, rainbow reins and ladder reins. The handover of the equipment took place at Ridgetop Equestrian Centre in Assagay and was attended by representatives from the Hollywood Foundation, SARDA, the media, as well as, Hollywoodbets Brand Ambassador and former champion jockey, Anthony Delpech.
"SARDA Durban is sincerely grateful for the sponsorship from the Hollywood Foundation. Being able to purchase new and additional equipment for our programme means the world to us. The children that participate in our therapeutic riding lessons are special children with special needs. The new equipment will brighten our arena, therefore, brightening the lives of these special children. Thank you, Hollywood Foundation,"
"Libby and the SARDA team are doing incredible things here, giving these young children an experience that uplifts them, empowers them and strengthens their bond with nature. But most importantly it gives them and their loved one's hope, and we at Hollywoodbets live by the motto that "Hope is Power". This donation will hopefully assist the SARDA team and their generous volunteers in continuing their amazing work and be the start of a prosperous relationship between us,"
"We are happy that we were able to partner with an organisation that shares the same love for children and sport, as the Hollywood Foundation does. Our contribution will ensure that the therapeutic horse-riding sessions offered to children with special needs, will be sustainable,"