The Hollywood Foundation was proud to support the Esther Mahlangu Foundation, through a contribution of over R200 000 that went towards renovating the administration block of the organisation.
Esther Mahlangu, an 86-year-old artist from the Ndebele nation, is a renowned cultural figure and an inspiration, which is drawn from her creativity and unique pieces that are rich and vibrant in colour. Tying into one of the core pillars at the Hollywood Foundation, Arts and Culture, the Hollywood Foundation chose to make a meaningful difference to the organisation to support young talent in the future.
The reveal of the new administration block took place on 25 May 2022, where Mahlangu, the Hollywood Foundation, representatives from the organisation and the media, gathered to commemorate Africa Day by witnessing the new and improved facility. The new administration block will be used to facilitate and coordinate day-to-day tasks, such as learner admissions and gallery exhibitions.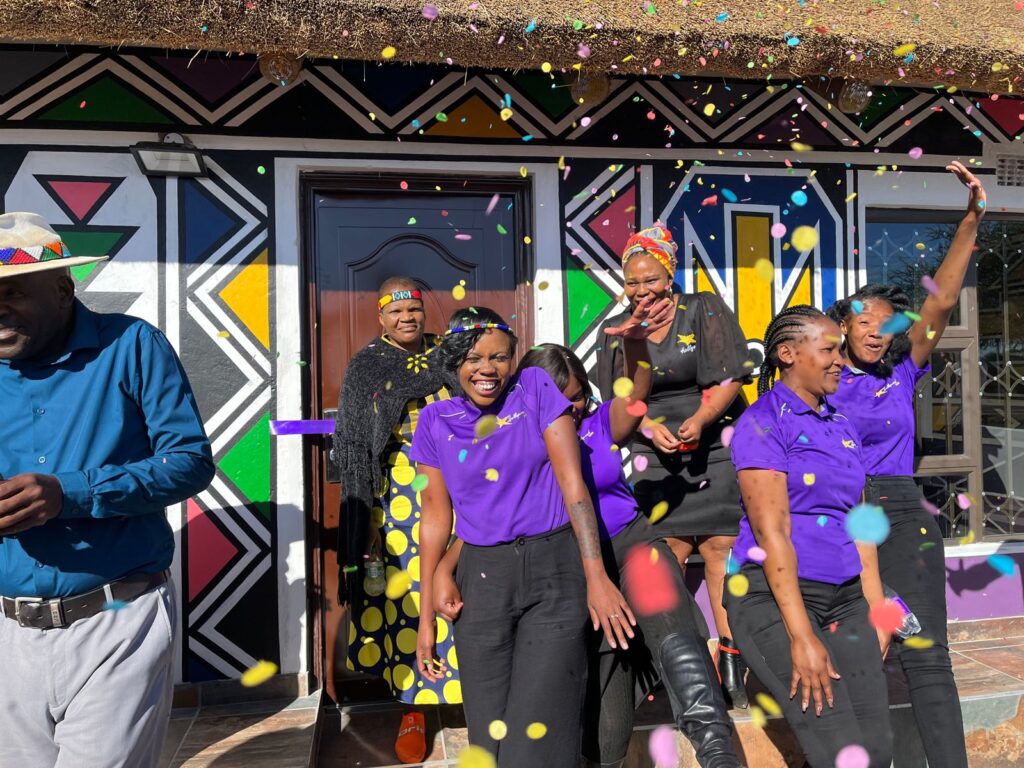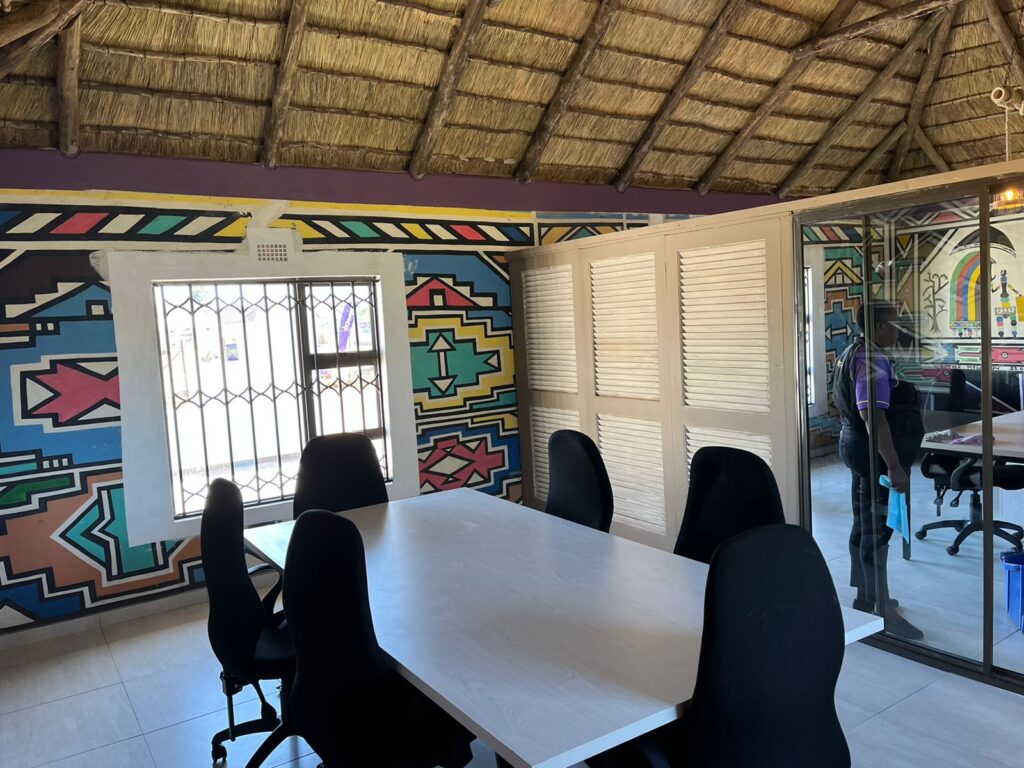 "We at the Esther Mahlangu Foundation would like to thank the Hollywood Foundation for giving us a precious present in the form of the renovated admin wing. This gives us an opportunity to do our work in a very professional and proper manner"
"It is an honour for the Hollywood Foundation to commemorate Africa Day this year, by extending a helping hand to the Esther Mahlangu Foundation. Esther is an inspiration and cultural figure, and she is a true role model for future artists. Keeping in line with one of our pillars, Arts and Culture, we are truly proud to make a positive difference and impact future artists in our country"