On 29 April 2022, Hollywood Foundation was proud to contribute, through enterprise development, a branded container, a shade house and seedlings to the business.
Based in Khayelitsha, Cape Town, Thunariso Organic Garden has been actively involved in farming and gardening activities. The business plants and grows organic vegetables, and sells them to various entities. The business also takes an active approach to develop the skills of interns, through mentorship programmes regarding ways to grow organic vegetables.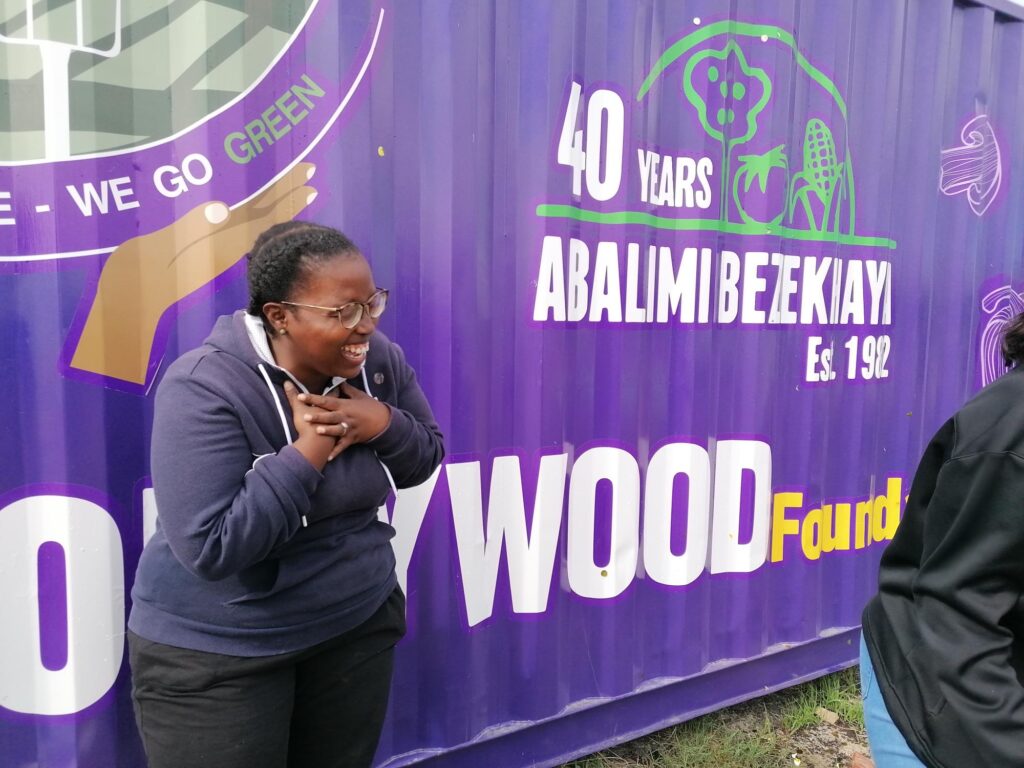 Previously, the business was struggling with growing various vegetables. The business also struggled with keeping tools and equipment safe, due to the high crime rate in the region.
Thozama Sikiti, a representative from the business, said that the donation made through enteprise development from the Foundation of the shade house will help to ensure that materials are kept safe, while the container will help to make the business look more professional. She added, "Words alone could never do justice and be enough to what we want to say to Hollywoodbets. Hollywoodbets has enabled Thunariso Organic Garden to remain hopeful in our quest for healthy eating and living."
Through our Enterprise and Supplier Development programme, we aim to assist black owned and black women owned SMMEs to grow and become financially and operationally independent.