The Hollywood Foundation's Back to School campaign is still proving to be a lifechanging initiative for schools across the country. The Video Department had the opportunity to nominate a school that they thought deserved support through the campaign. The Team chose Mariannridge Primary School in Durban, and on 9 February 2022, the Team from HUTS was proud to pay a visit to the school to put a smile on many faces.
The school opened its doors to eager students in 1975, and teachers were "over the moon" and "excited" to learn the news that learners will be receiving assistance from the campaign this year. Learners who attend lessons come from disadvantaged areas within the community, and they often require extra support and help. The school also offers the children a feeding scheme. The Team was proud to make a small but meaningful contribution of reams of paper and pens to help the learners during this academic year.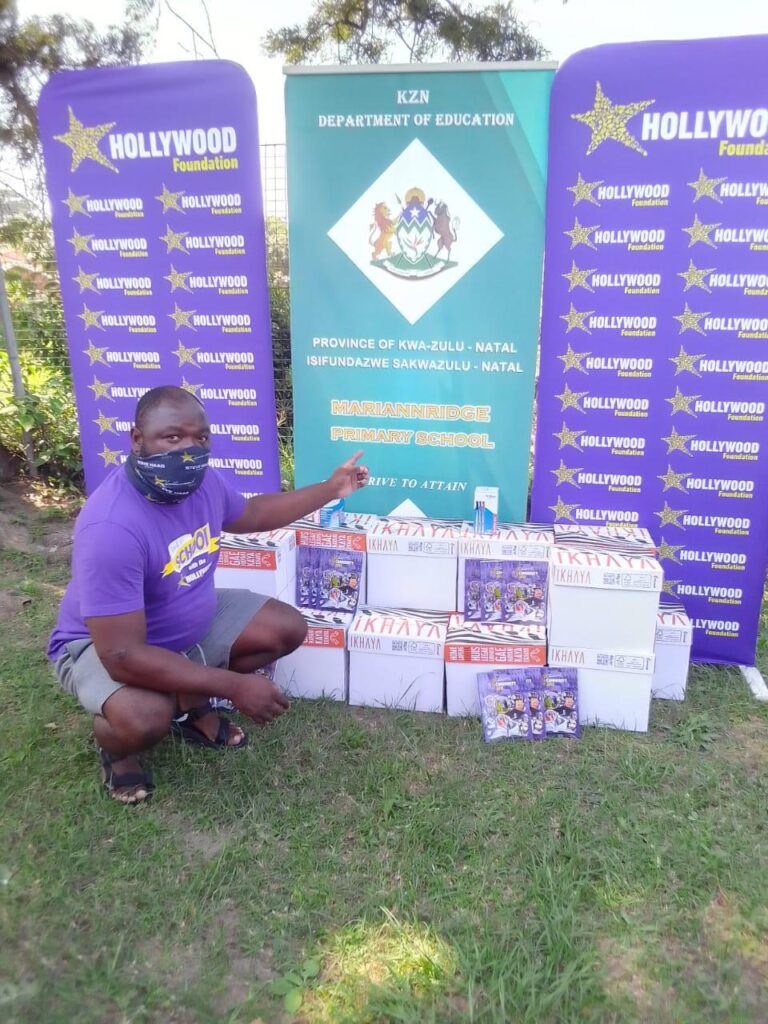 The Principal of Mariannridge Primary School, Mrs Mngadi, thanked the Team for the support, and said that the contribution will help learners who find it difficult to bring sufficient stationery supplies to school.
#BacktoSchool #Community #HWF #BacktoSkolo #OurFuture