The Hollywood Foundation was proud to partner with Nomzamo Mbatha's Lighthouse Foundation, using the Back to School campaign. The campaign aims to ease the pressure off many parents and teachers at the start of the new schooling year. Both organisations chose to assist Refengkgotso Primary in Dengysville. The school was very emotional upon hearing that it will be receiving assistance, and teachers were "ecstatic" and "over the moon" to welcome various Team Members to the school on 11 February 2022.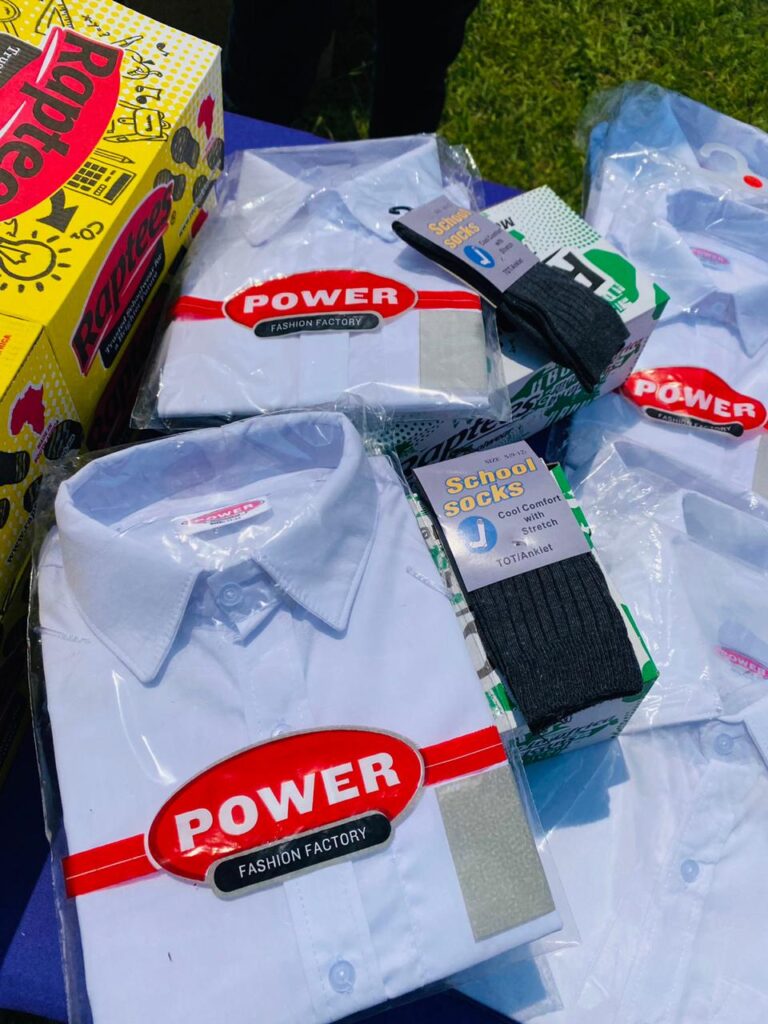 The school was established in 1958, and it has been coping with an array of challenges. The rate of absenteeism during lessons has been incredibly high, while the performance of learners has been incredibly low. Apart from educational services, the school also offers learners sports, counselling and nutritional programmes. Team Members from the Hollywood Foundation, and the Lighthouse Foundation, were proud to visit the school to contribute school shirts, socks and shoes for learners to use this year.
AD Sehole, the Principal of Refengkgotso Primary School, thanked the two organisations for touching the lives of the learners at the school through the Back to School campaign, and said that the contribution will help to reduce the rate of absenteeism and bring about a sense of belonging for the learners. The school also added that the campaign is a great initiative and it helps to bring about a difference in many lives.
#BacktoSchool #Community #HWF #BacktoSkolo #OurFuture