Hollywoodbets is proud to have entered into a partnership with Yes4Youth, a non-profit organisation which aims at placing young people into learnerships.
Hollywoodbets has partnered with non-profit organisation, Yes4Youth. We've come together with the organisation in order to equip young people in learnership programmes with the tools that they need to gain permanent employment.
Yes4Youth believes that youth employment is important for South Africa's economic future and it is because of this that it strives to find solutions to the high youth unemployment rate which says 1 in 4 young people are employed. By linking government, business and youth, Yes4Youth plans to create 500 000 work experiences by 2025.
Yes4Youth achieves this through 1-year learnerships which includes the learners being given reference letters, and a Curriculum Vitae once they have completed their learnerships.
Hollywoodbets has for the past two years partnered with Yes4Youth by providing smartphones that are tools that help learners with their studies. The learners have testified how this partnership has immensely benefitted them.
Previous recipient Monde Kwela from Adams Mission spoke about how the phone has helped him with his studies. "I was so thrilled and excited to receive my brand-new cell phone from Hollywoodbets and I really appreciated it," he said. Monde said the smartphone helped him to study, file assignments and saved him data costs. He completed the learneship earlier this year, and said the phone helped him to work towards his dreams.
The handover which took place at the Hollywoodbets Team Support Offices in Umhlanga saw a new batch of 37 learners also getting an opportunity at a bright future as they received smart devices that have been provided by one of the top cell phone companies in the country, Mobicel. The phones are loaded with Yes4You apps that will help learners to be successful with their studies as they will be able to file assignments and access study materials. Data costs for studying will be a thing of the past for the learners, as the preloaded apps will be zero-rated on the Vodacom network for these students.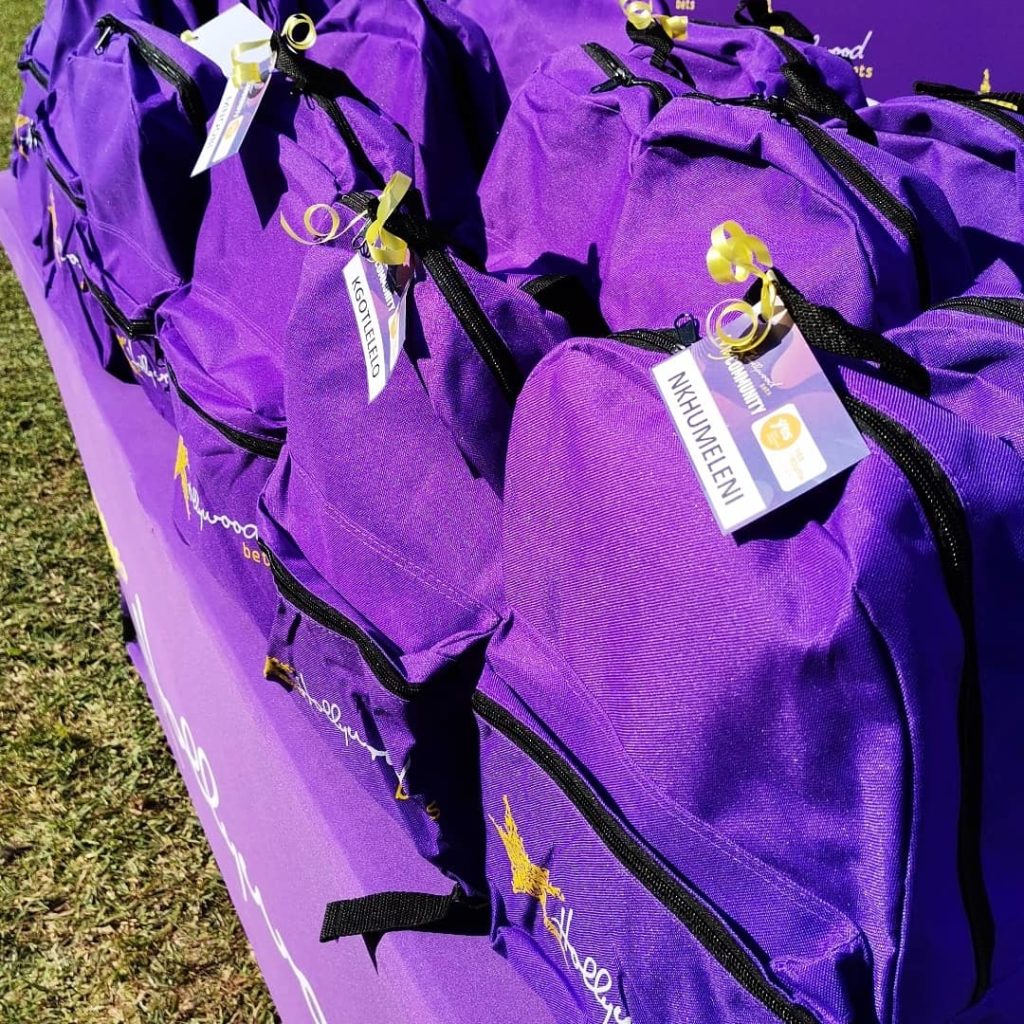 Leanne Emery, Yes4Youth's Chief Marketing Officer said, "By providing opportunities to our youth, companies like Hollywoodbets are showing South African businesses the way. The ability and willingness to train young people on the job brings energy into business while triggering an economic ripple effect that helps reignite an economy where young people are included. Thank you, Hollywoodbets, for joining the YES programme and helping co-create a future that works for all."
Hollywoodbets Group Transformation Manager Babongile Mkhize, says "Hollywoodbets is committed to the growth and development of the youth of South Africa. With only 1 in 4 youth employed, unemployment in South Africa is a huge challenge. With this in mind, we believe the youth deserve opportunities that accelerate their employability. This programme provides them with an opportunity to gain skills, workplace experience and discipline. We wish them a bright future with this exciting opportunity!"