First big-name sponsorship for domestic women's cricket by Hollywoodbets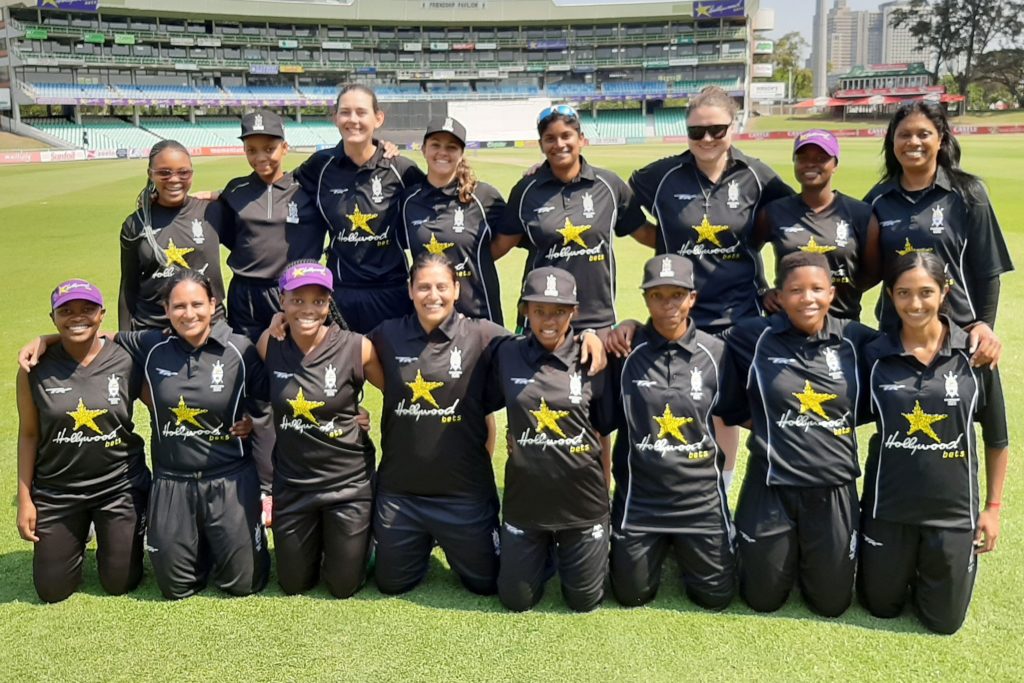 Hollywoodbets have become an integral part of cricket in KwaZulu-Natal and further entrenched their role with the union when we took on the title sponsorship of the KZN Coastal Women's Provincial cricket team. We hosted a capping ceremony for the team on Tuesday the 22nd of October 2019 at the Hollywoodbets Kingsmead Stadium.
We also took over the naming rights to Kingsmead Stadium and renewed our relationship with the Hollywoodbets Dolphins as well as the two semi-professional teams, KZN Coastal and KZN Inland. Cricket is a passion for Hollywoodbets and their relationship with KZN Cricket has grown over the years. Backing women's cricket could set an important precedent going forward.
"Hollywoodbets is heavily invested in cricket and that includes sponsoring the sport at club level through various community initiatives. It is a natural next step to now focus on the women's game, which has seen a bit increase in popularity both in South African and internationally. With the current trajectory that women's cricket is taking around the world, the relationship can only help energise the game and grow the sport amongst young girls. The KZN Coastal Women's team has been exceptional over the past season, and they have now qualified for the CSA Women's Provincial League "Top Six"! said Devin Heffer, Brand and Communications Manager at Hollywoodbets.
Heinrich Strydom, CEO of KZN Cricket is proud of the team and what they've accomplished. "I have been impressed by the passion and commitment shown by our women's team, and our head coach, Dinesha, is probably the best female coach that I have ever encountered. This sponsorship and capping function is due recognition for what the women have achieved in a relatively short time frame. Our women's side produced fantastic results and are now in the top six in the country. With the backing of Hollywoodbets I can see the confidence amongst the players in our women's team growing."
"Our team has never had a sponsor let alone had a season launch!" said an excited coach Devnarain. "The confidence that comes from having the backing of a sponsor is something that cannot be coached. It's given these women more belief in themselves now that there are people believing in them."