Starlet and philanthropist, Nomzamo Mbatha, and award-winning broadcaster, Carol Tshabalala, teamed up in August this year for Women's month and the #EmpoweringHER campaign, powered by Hollywoodbets. The exciting campaign focussed on investing R1.5 million into developing female-owned businesses.
The #EmpoweringHER campaign was able to invest in 21 female-owned businesses and the finalists were announced in heart-warming webinars that were hosted by both Mbatha and Tshabalala last month. The owners of businesses, ranging from salons to cleaning companies to farming and fast food, to name a few, were ecstatic to hear the good news that they were receiving much-needed support through the campaign. The finalists comprised of passionate and eager female business owners, who were grateful to have been given the opportunity to expand their businesses. The campaign also succeeded in its goal of adding light and inspiration to these companies on their path to success.
On 30 September, both Mbatha and Tshabalala also hosted a powerful webinar with the recipients, together with Hollywoodbets Commercial Manager, Sandisiwe Bhengu, and Hollywoodbets Group Transformation Manager, Babongile Mkhize. The webinar afforded these women an opportunity to engage with these powerhouses, and ask questions that will allow them to succeed, both within their businesses and as females who are making their mark in the country. During the session, incredible women from different business sectors conversed and touched on topics, such as the secret to success, how to work in industries that are male-dominated and managing mental health. Holistically, the webinar was a learning experience for every person who had the privilege of listening to the journeys of women from all walks of life.
"Throughout this journey, the #EmpoweringHER, this wonderful campaign, just reading about all of you lovely ladies and how you got started in your business course and business path, that was something that I was really inspired by as well. As women, we understand so many of the things that come by that we must overcome, all of the obstacles and difficulties as well"
"For me, especially the person that wears many hats, prioritise things. It's important to be able to sit down and tally up. In terms of priority, what is number one that is going to be the mainstream that is going to run through everything that is going to support everything else that is the passion. Sometimes we have to do what we have to do, to do what we want to do!"
Two of many #EmpoweringHER recipients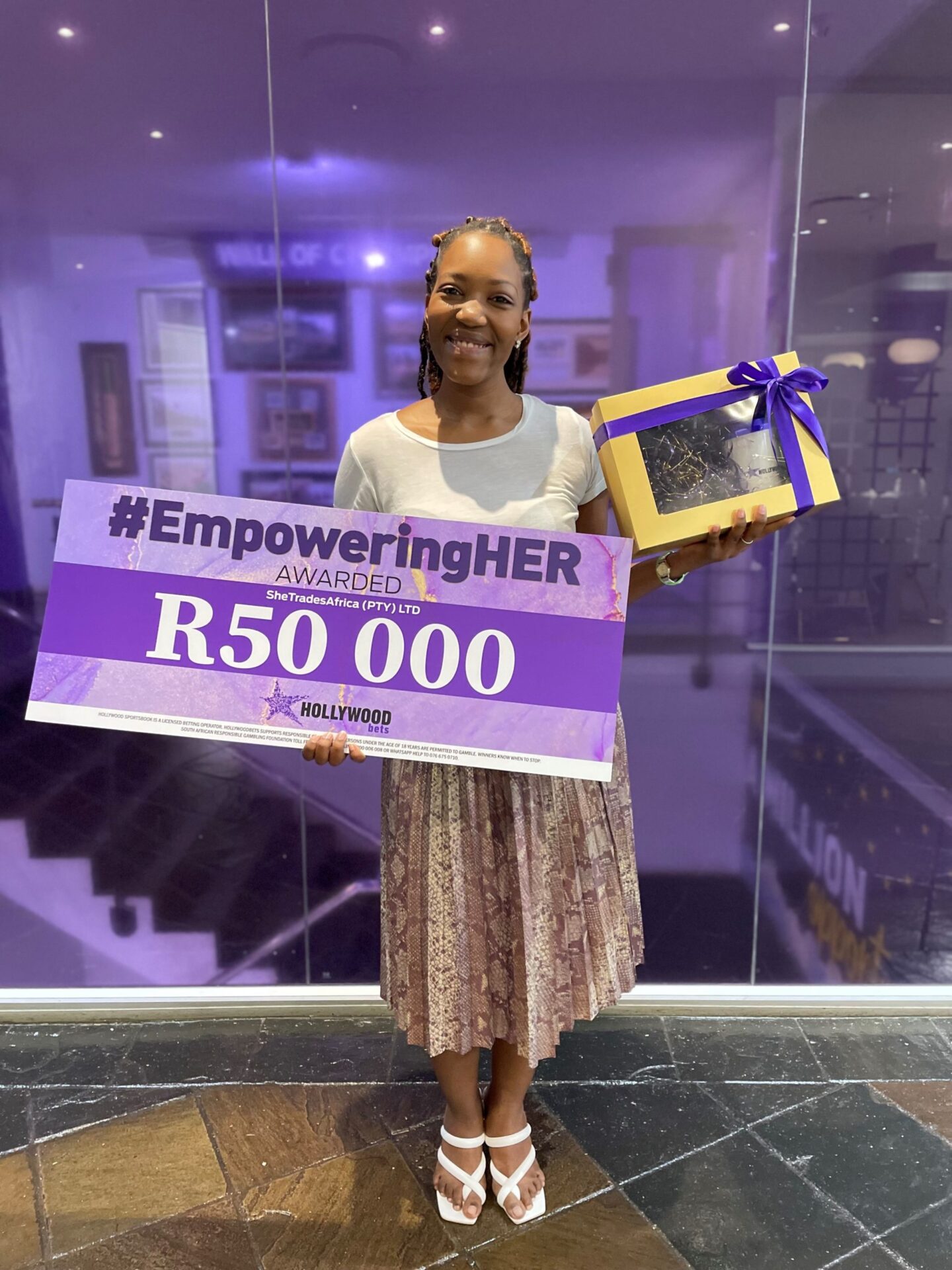 SPROUT AFRICA (PTY) LTD
Tumelo Zondi - Owner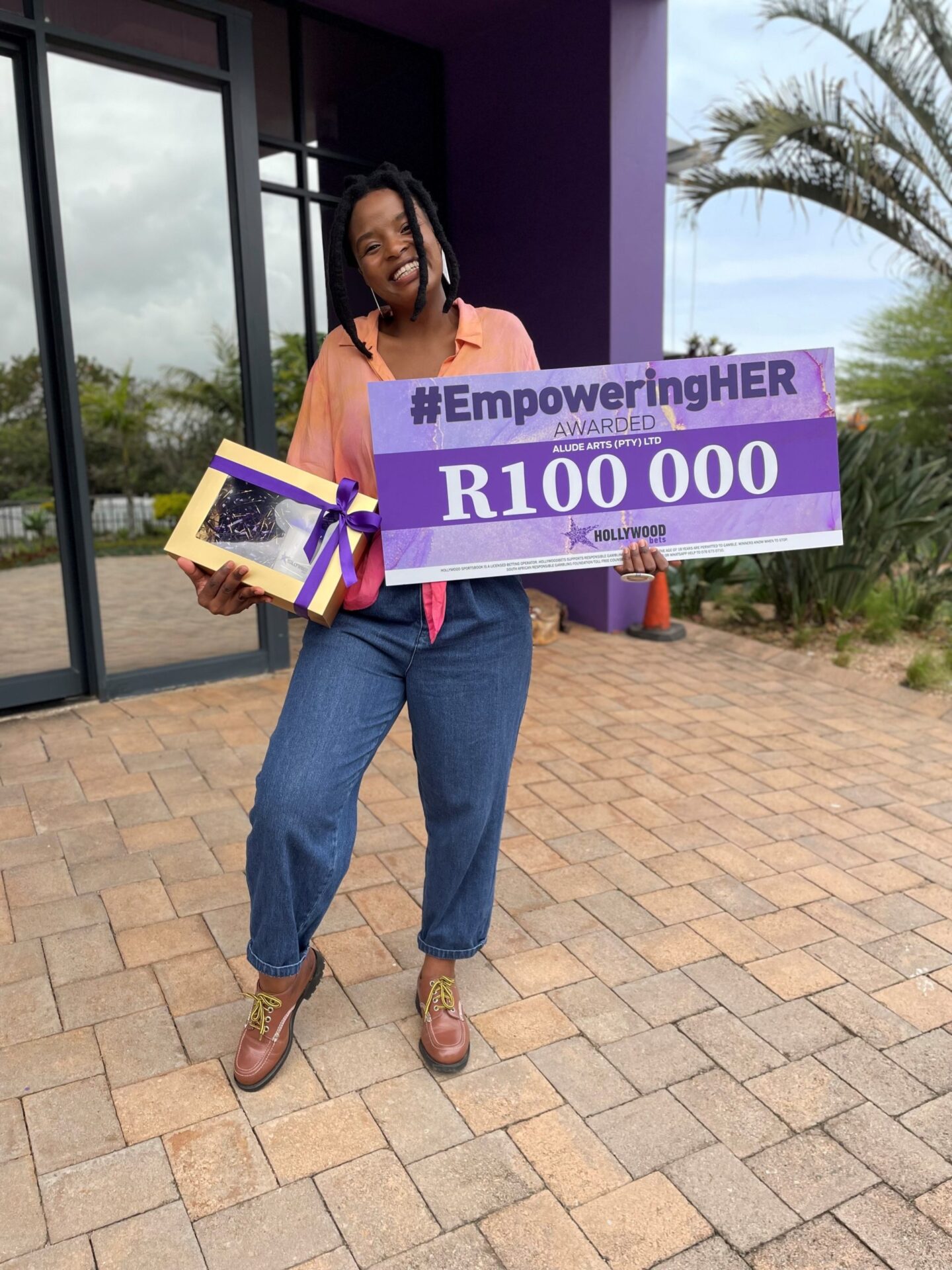 ALUDE ARTS (PTY) LTD
Nandipha Msebenzi - Owner