Dedicated athlete Otlotleng Menoe
Otlotleng Menoe, affectionately known as Otlo, is a talented rugby player currently registered with the renowned Sharks Academy. With over three years of dedication and hard work at the academy, Otlo's journey is an inspiring testament to his commitment and passion for his dream career.
Hailing from the town of Delareyville in the North West Province, Otlo fondly recalls his childhood in a friendly and loving environment. Growing up, he was fortunate to have supportive parents who nurtured his aspirations.
During his high school years at HTS Potchefstroom, Otlo's dream career took an interesting turn. While many of his peers aspired to become professionals in various fields, Otlo envisioned himself as a farmer. This unique dream spoke to his connection with nature and the desire to make a difference through agricultural pursuits.
However, it was through his involvement in rugby and his remarkable performances for provincial and district teams that Otlo realised his potential as a professional sportsman. The drive to excel on the rugby field and the joy of competition ignited a new passion within him, leading him to pursue a career in the sport.
Alongside his rugby training, Otlo is pursuing a Bachelor of Management in Sports and Leisure through ETA. This dedication to both academics and sports exemplifies his commitment to holistic growth and development.
He said that he discovered The Sharks Academy through research on the internet, and his knowledge was further enriched by knowing a player who had represented the Sharks. "This familiarity with the academy and its reputation as a hub for nurturing rugby talent drew me to pursuing my dreams within its supportive environment," he said.
While rugby is Otlo's primary focus, he has a deep passion for farming. This additional interest reflects his desire to contribute to the agricultural sector and create a successful farm in South Africa. 'Balancing rigorous sports training and academic studies at the Sharks Academy is undoubtedly challenging, but I believe that with time and dedication, the juggling act becomes more manageable," Otlo said.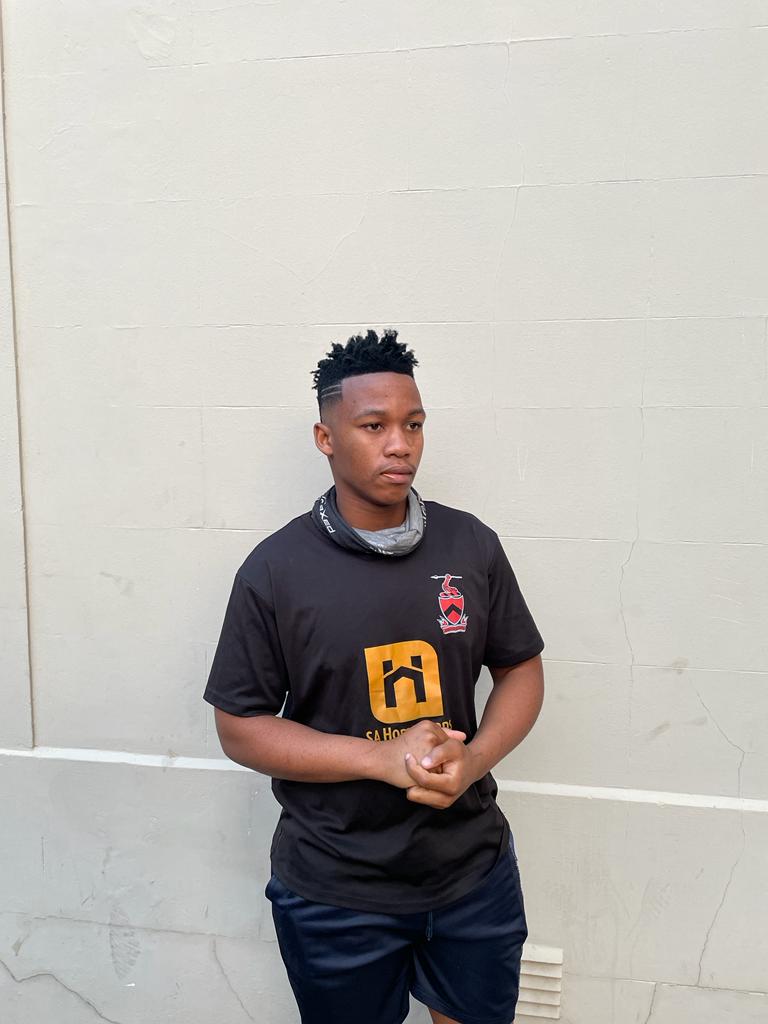 Reflecting on his career thus far, Otlo takes immense pride in his team's victory in the FNB Classic Clash of 2018. This achievement stands as a testament to his hard work and perseverance on the rugby field. Looking ahead, Otlo dreams of establishing the most successful farm in South Africa, a testament to his dedication and determination.
Throughout his journey, he acknowledges the invaluable support of his father, who has played a significant role in his success. With his father's guidance and encouragement, Otlo has found the strength to overcome challenges and stay focused on his goals.
When it comes to role models, he looks up to Malcolm Marx, a rugby player known for his skill, tenacity, and dedication to the sport. Otlo draws inspiration from Marx's work ethic and strives to emulate his success on the field.
Challenges are an inherent part of any journey toward success, and Otlo has faced his fair share. "The demands of maintaining consistency in a hectic schedule have tested my resolve. However, I believe that hard work and consistency are key skills and characteristics that define a top athlete," said Otlo.
The Hollywood Foundation's support has significantly alleviated financial stress for Otlo's family, allowing him to pursue his dreams without undue burden. "I am full of gratitude for the Hollywood Foundation, they have made an invaluable contribution to my journey and also ensured that I don't have to worry about finances but only focus on my studies," he added.
Otlo extends his heartfelt appreciation to the Hollywood Foundation for the opportunity they have provided him. He is grateful for their support and hopes to make the most of this opportunity to achieve his goals.