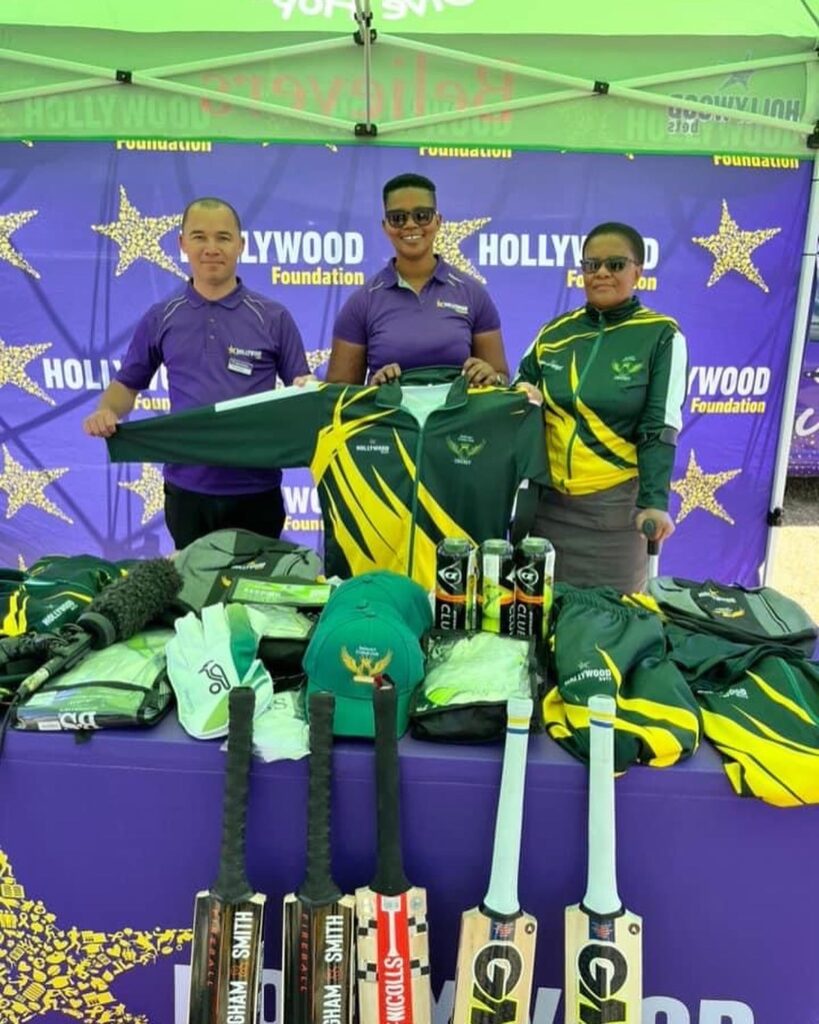 Based in Paarl, Believers Cricket Club has been doing their bit to empower the community through cricket. Sports development continues to be a major focus for the Purple Team, as they look to uplift the youth and give them a sense of purpose and belonging. Through various sponsorships, the aim is to develop talent at grassroots level. Believers Cricket Club is comprised of one team, and 25 players. These players engage in active practice sessions, twice a week. 
There is a tendency for the youth to engage in crime-related activities and violence, as well as drug and alcohol abuse, and as a result, the club was formed to curb the spread of these social challenges. One of the club's proudest moment was being placed 2nd in the Summer League. Through a cricket sponsorship, the Team in the Western Cape was proud to visit the club on 02 December 2022, to hand over some essential cricket items, including equipment, training kits and tracksuits.
Nataly Brown, the Secretary for Believers Cricket Club, was overjoyed to receive the much-needed contribution, and added that the items will be used to improve and upgrade the club's standards.