The Hollywood Foundation Team, together with Hollywoodbets Brand Ambassador Odwa Ndungane brought smiles to the learners and teachers at DR. Macken Mistry Primary School in Newlands East on Tuesday.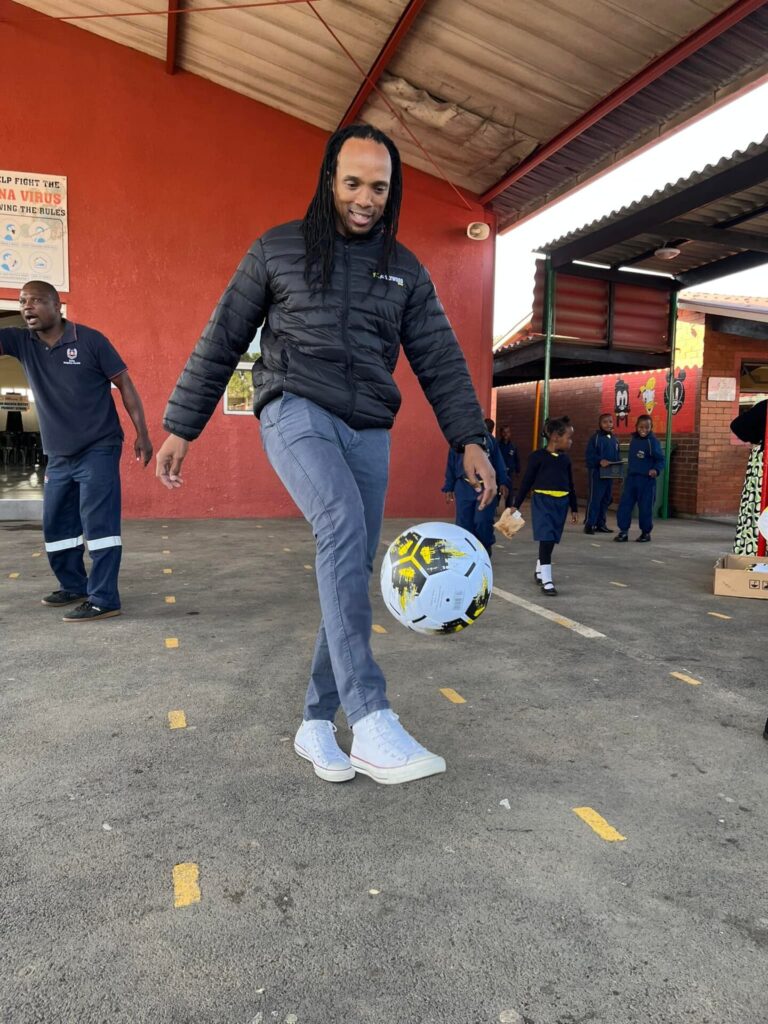 The Purple Team contributed a PA system to the school as well as a laminator, binder machine, netballs and soccer balls. On the day, the Team were welcomed by the learners, who sang the National Anthem and performed a song and dance item dedicated to the late global icon Nelson Mandela.
The contribution was part of phase 2 of the #HandsOfHope campaign where the focus is on rebuilding schools or fixing what was destroyed after the devastating floods that wreaked havoc in KwaZulu-Natal. DR. Macken Mistry Primary School was nominated by Odwa to receive the equipment and sporting kits for the learners.