Nhlekazi Electrical (Pty) Ltd is a business that is located in Robinhood Place, Montclair. The business is responsible for electrical construction and maintenance. Due to the COVID-19 pandemic, the business was severely affected and the owner, Bongani Khawula, said that many of his tools were stolen. This prompted him to seek assistance from the Hollywood Foundation.
On 7 December 2021, Team Members from Durban were happy to visit Bongani at his spacious home to hand over much-needed equipment such as a generator, a step ladder, a rotary drill, a clamp meter and a tool kit. This contribution will enable the business to go back to operating at full capacity with new tools.
"Thank you so much. May you continue to help others. I wish for your own company to grow to greater things."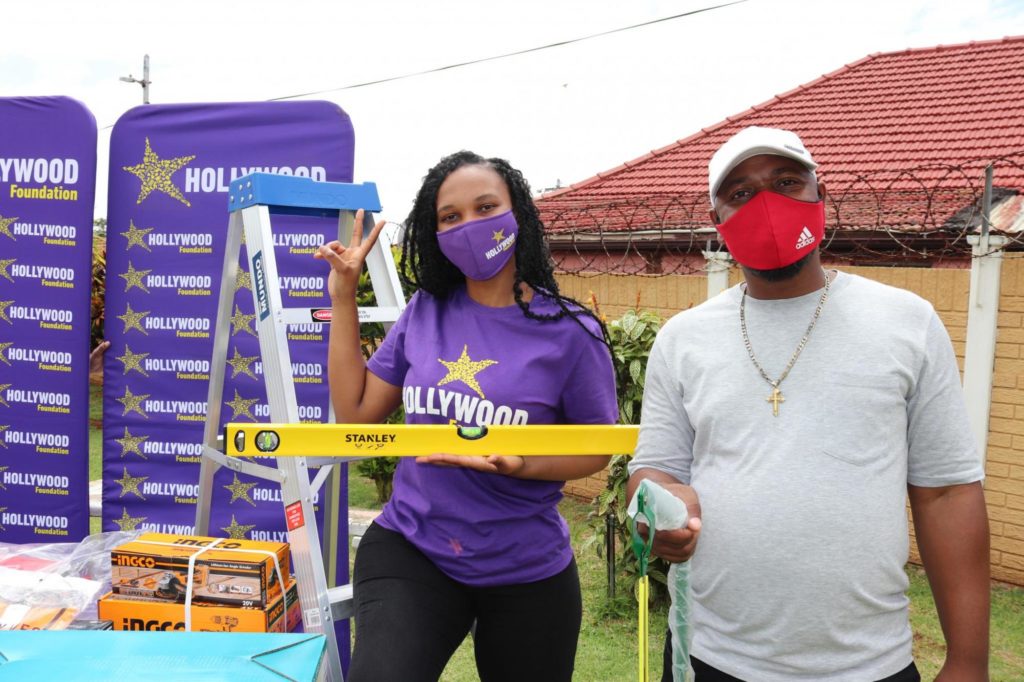 Add Your Tooltip Text Here
If your business is looking for assistance, please apply using the below link.