Hollywoodbets and East Coast Radio have announced their "The Future is Bright" bursary campaign recipients. The two KwaZulu-Natal-based students each received their share of R100 000 which has gone towards their university fees.
Ntokozo Nzimande, from Durban, is currently doing his PhD in Finance and Business Management through MANCOSA. He received R50 000 to continue studying towards this postgraduate degree. "After hearing about this campaign on East Coast Radio and reading about it on the Hollywoodbets website, I decided to apply. When I found out about the success of my application, I was extremely excited and I still can't believe that it is true. Without this bursary, I would have never been able to continue my studies as it is too expensive. To receive my PhD has always been a childhood dream. My goal is to climb the corporate ladder and contribute towards the growth of our South African economy," he explained.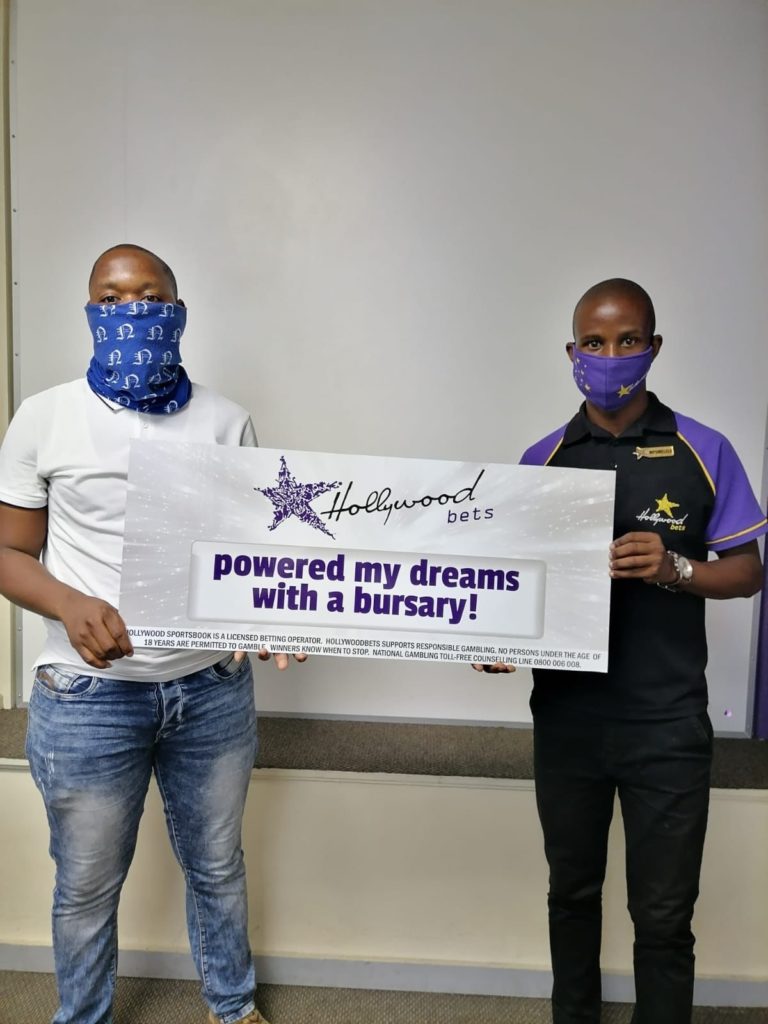 Thobeka Mkhize, who resides in Umgababa, is the second lucky bursary recipient, receiving R53 585. She is currently in her second year of studying BSC Information Technology at Pearson Institute of Higher Education. "My cousins usually go into the Hollywoodbets Bluff branch to make their bets. When they can't get to the branch, I let them use my cell phone and this is how I learnt about the Future is Bright campaign. I did CAT in school and I have always been interested in the field. My career goal is to be the best female Software Engineer in a male-dominated industry, which will be a great privilege! I have previously done bridging courses in programming. I have been praying so much for this Hollywoodbets bursary as my mom doesn't think she can pay for me anymore," she explained.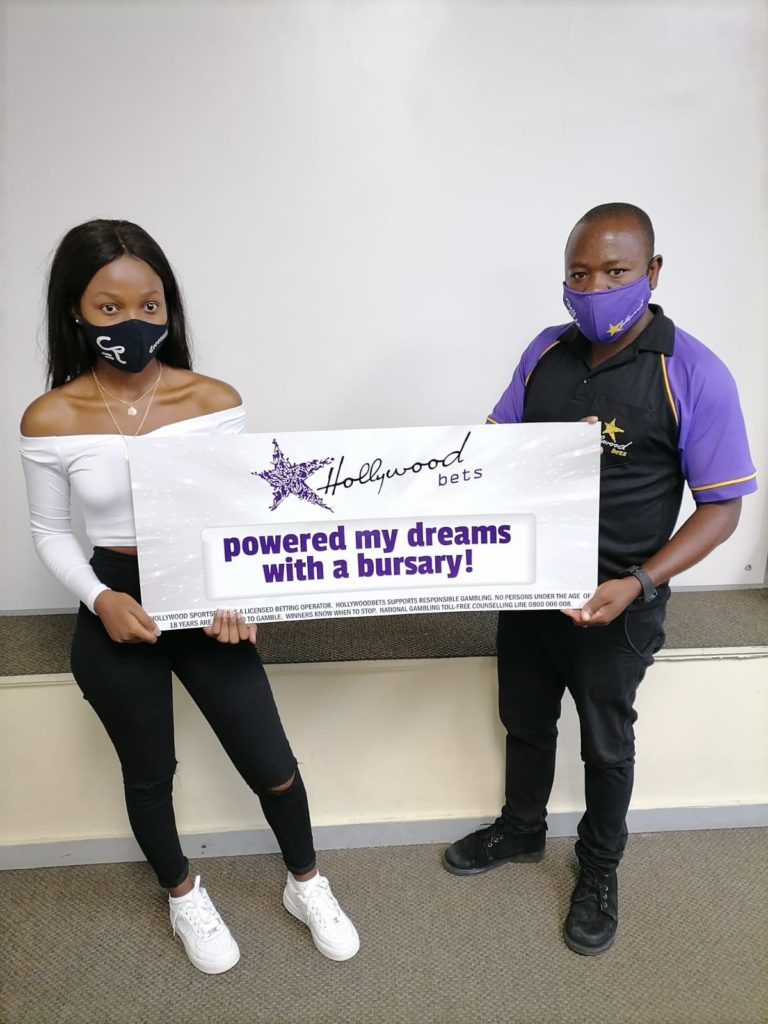 "It is heart-warming to see how we have played a role in the career paths of these learners. We hope that in the future we can continue to create a brighter future for even more of our upcoming leaders by investing in their education. 2020 was a difficult year for many, therefore, we look forward to continue making an impact in our local communities in 2021," said Sandisiwe Bhengu, Operations Executive of Hollywoodbets.