The heavy rain and flooding that took place last week in KwaZulu-Natal left many communities distraught and in need of dire help. Homes were destroyed, leaving thousands of people homeless. Roads were flooded, preventing motorists from getting to and from their houses, whilst overflowing rivers caused extensive damages to properties and bridges.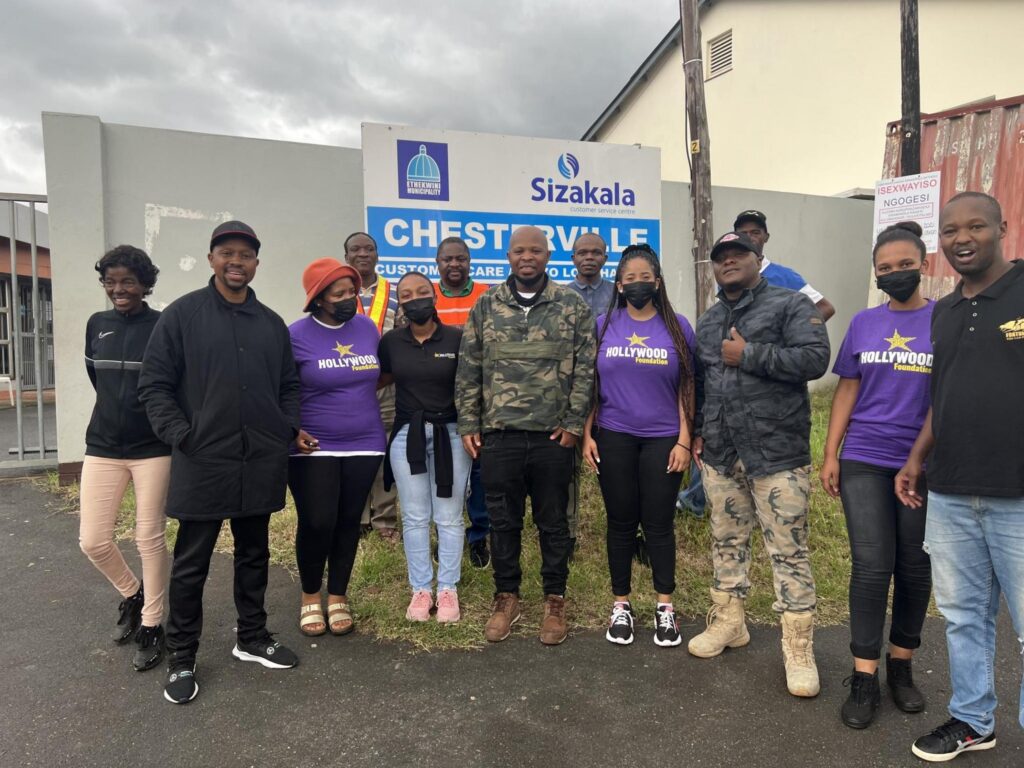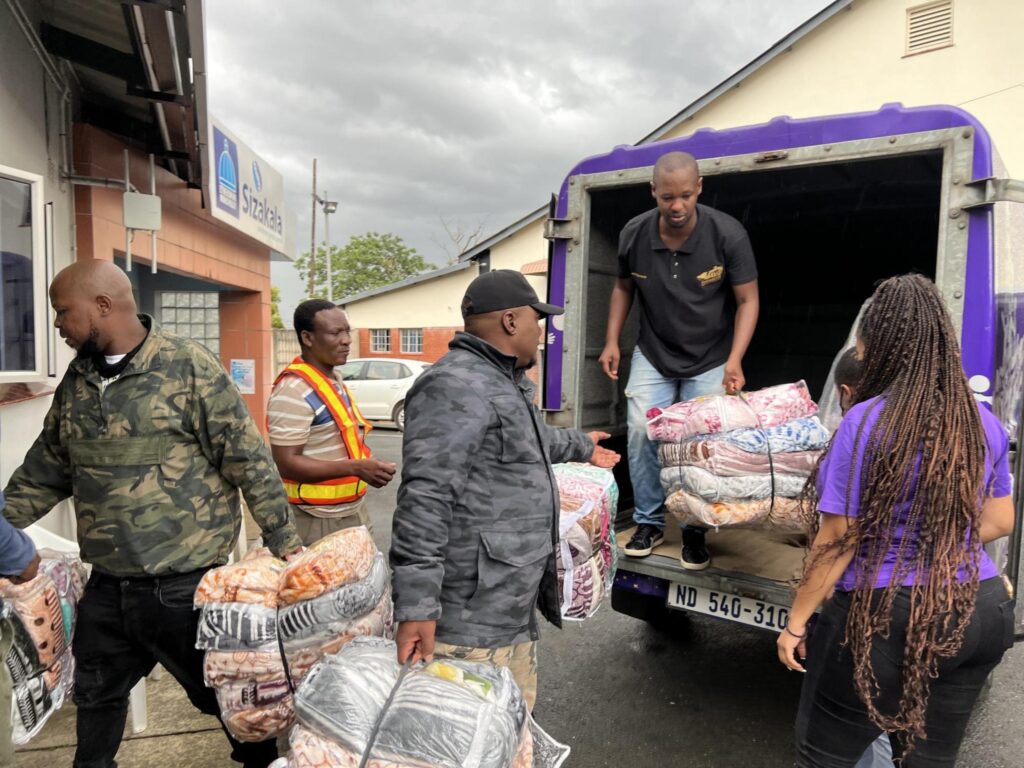 After assessing the devastation of the adverse weather conditions, and witnessing people in distress across the province, the Hollywood Foundation launched the #HandsOfHope campaign, and pledged R5 million in an effort to offer immediate relief to affected communities through the distribution of fresh drinking water, food parcels and blankets.
On 13 and 14 April 2022, the Hollywood Foundation Team from KwaZulu-Natal paid a special visit to four community halls, Chesterville Hall, Cato Crest Community Hall, Zwelitsha Hall and KwaSeme Hall. These halls were a safe haven for many people who came from informal settlements, which were washed away as a result of the heavy downpours. Siyanda Ntenga, the Founder of Ntenga Foundation, identified these halls, and requested for the Hollywood Foundation to assist these people and their families. The Team was proud to distribute a total of 226 blankets across these community halls, a staple item that will provide much warmth and comfort during the harsh weather conditions.