Ukhozi FM and the Hollywood Foundation's #HandsOfHope CSI campaign brings hope to schools
As a result of the floods and heavy rain that affected KwaZulu-Natal in April 2022, the Hollywood Foundation launched the #HandsOfHope campaign to provide swift relief to those in need of assistance. This CSI initiative was able to reach out to the most vulnerable communities to provide immediate relief.
Sadly, the effects of the floods caused substantial damage to the infrastructure, leaving many schools in a dilapidated state, compromising the safety of the learners and educators.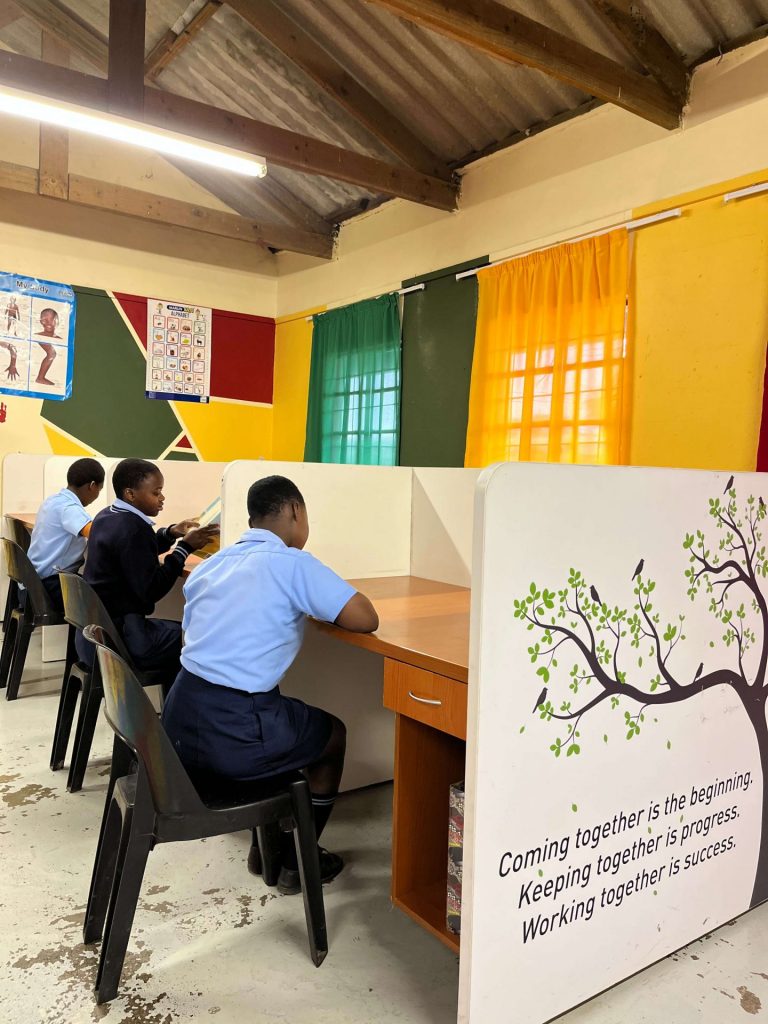 Following assessments of damages to infrastructure, a phase two of the #HandsOfHope campaign was formed to help repair and rebuild affected areas. The Hollywood Foundation was eager to answer the call to action from popular radio station Ukhozi FM and made a substantial R1 million pledge to the #UkhoziLuyanakekela CSI programme. Sakhesethu Primary School was one of the schools which were identified by the community to receive assistance.
The handover took place on 16 August 2023, when the Purple Team and Ukhozi FM journeyed to Mandeni, to visit the school which had received a newly painted exterior, new windows and pre-loved furniture for the staffroom and school library.  The Team received a warm welcome, with learners performing traditional dances.  The school's Principal, Mrs Shabalala, was elated and said,
"We are so grateful for the Hollywood Foundation's commitment to helping our school and for the much-needed contribution. We now have warm classrooms for our learners and a staffroom and library that we can be proud of".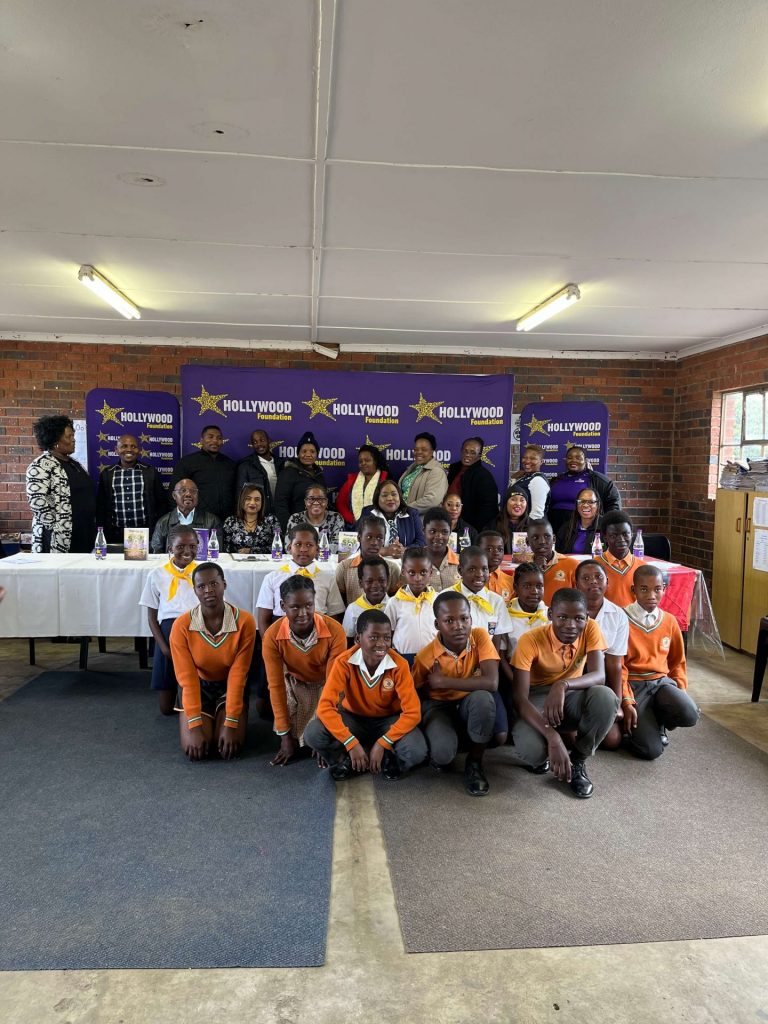 The Purple Team further travelled to Iziphozethu Primary School to conduct a handover of the school, which had also been renovated as part of the campaign. The learners gave the Team a welcome fit for royalty, as scout girls escorted them into the school on arrival and later provided amazing entertainment through traditional dance and poetry.
The school which is located in Stanger, received a refurbished roof, ceiling board and gutters. The Hollywood Foundation further pledged to visit the school again to contribute pre-loved furniture. The School's Governing Body member, Mr SJ Sibiya, expressed his gratitude and said,
"We are deeply touched that the Hollywood Foundation's CSI initiative was able to reach our small school, which is often overlooked. This contribution will help us to provide our learners with a dignified space for them to learn".